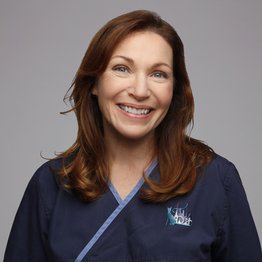 Dr Ursula Dietrich
Ophthalmology Specialist
DVM. Dr.med.vet., DipACVO, DipECVO, MRCVS, RCVS Recognized Specialist in Veterinary Ophthalmology
I have been practicing Veterinary Ophthalmology for over 2 decades. Being a graduate from the Veterinary School at the Ludwig-Maximilians-University in Munich, Germany, I received further specialty training in Veterinary Ophthalmology during externships at the Animal Eye Clinic in La Habra, California and the Animal Health Trust in the U.K. I completed my residency program in Veterinary Ophthalmology at the University of Zurich, Switzerland and am one of few individuals board certified in both the American and European College of Veterinary Ophthalmologists. For the past 20 years I have been working in academic institutions and specialty referral centers in Switzerland, the U.S. and the U.K. and until most recently Senior Lecturer at the Royal Veterinary College.
Cats have always been a personal and professional favorite of mine, based on the uniqueness of the feline eyes and ocular conditions, their fascinating behavior and the special bond they develop with their owners. Offering a cat-only ophthalmology service in the London cat clinic is a very unique opportunity. It will pair in-depth client education and high-quality veterinary specialty care in a cat-friendly environment making this a very special veterinary experience for the cat owner.
I lives in Reigate, Surrey with my partner Jonathan and my cat "Nero". I enjoy our allotment and flower gardening, gardening design, cooking and bread baking.