If your cat needs to be hospitalised we understand this is a difficult time for all concerned. We're here to make sure that your cat – and you! – are as comfortable as possible.
What happens when your cat is admitted
We ask for contact details so we can regularly update you on progress. We're happy to talk to any family member but experience has shown us that having a single point of contact over 18 years old, who can relay updates to the family, usually works best for our customers.

We ask for information about your cat's diet, habits and routines to keep things as familiar as possible.

We will provide you with an estimate for the expected procedures, explain these to you and ask you to sign a consent form.

For non-elective procedures or hospitalisation, we ask for an initial hospital deposit of £500 - £750. If the cost of the stay is less than this on discharge, we will refund the difference within 24 hours.
How we update you on progress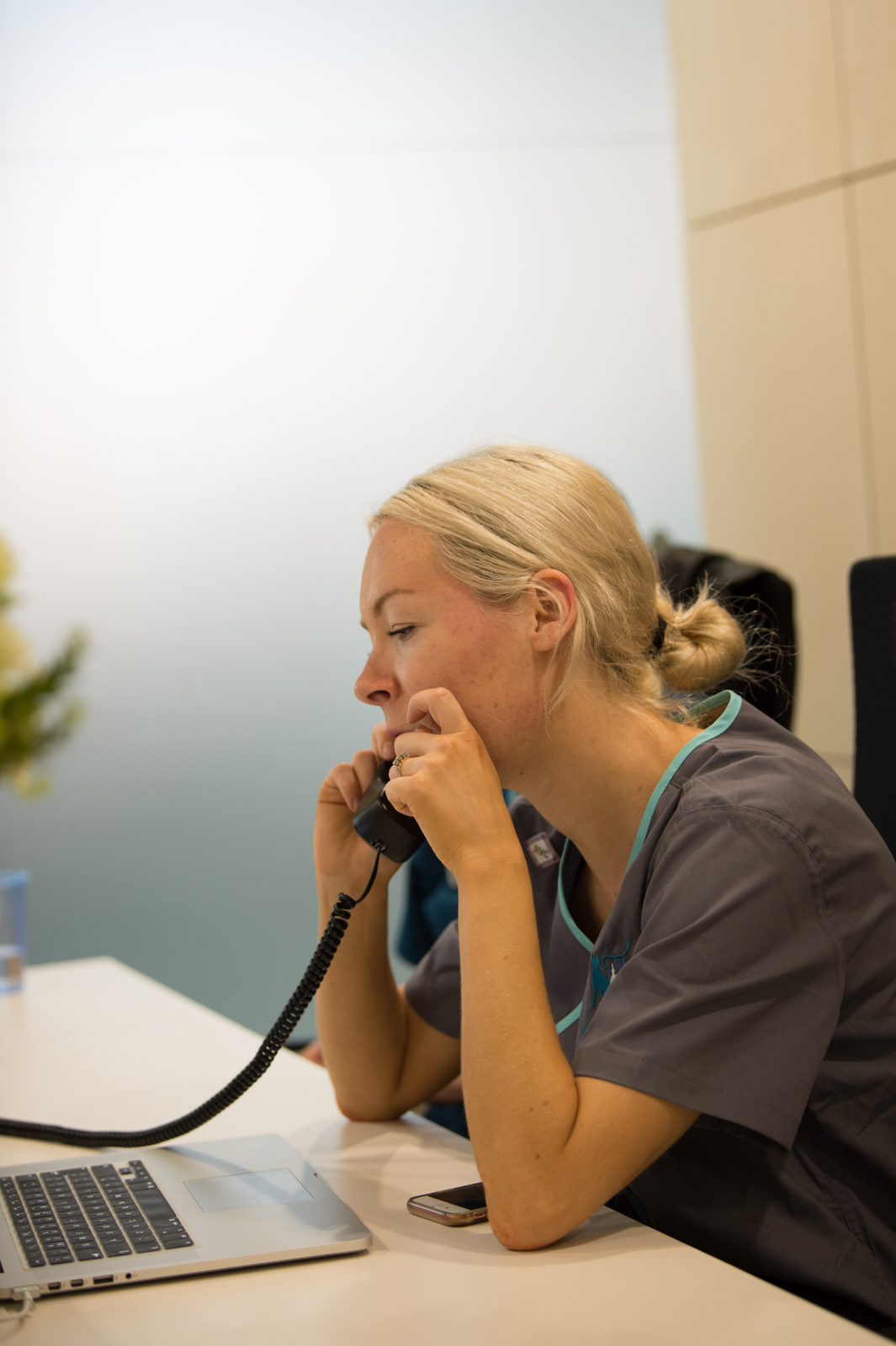 We contact you with updates at least once a day if your cat is in a stable condition and more frequently if it's more serious. Your cat will be medicated and monitored throughout by our professional team.
If your cat is here for an elective procedure, such as spaying or castration, you can expect a post-procedure call or text message from our nurses by early afternoon.
For dental procedures, after we've done the initial assessment and determined the course of treatments and costs, we'll call to discuss these and get your consent to proceed.
Most patients of dental procedures and elective surgeries are discharged the same day. We will schedule the discharge time with you and go over the discharge instructions and necessary medications.
If your cat requires intensive overnight monitoring, they will be transferred to our Emergency Service. We will explain the details well in advance of the transfer. In the rare case that your cat is not stable for transport, one of our team will stay with your cat overnight.
Making your cat's stay as comfortable as possible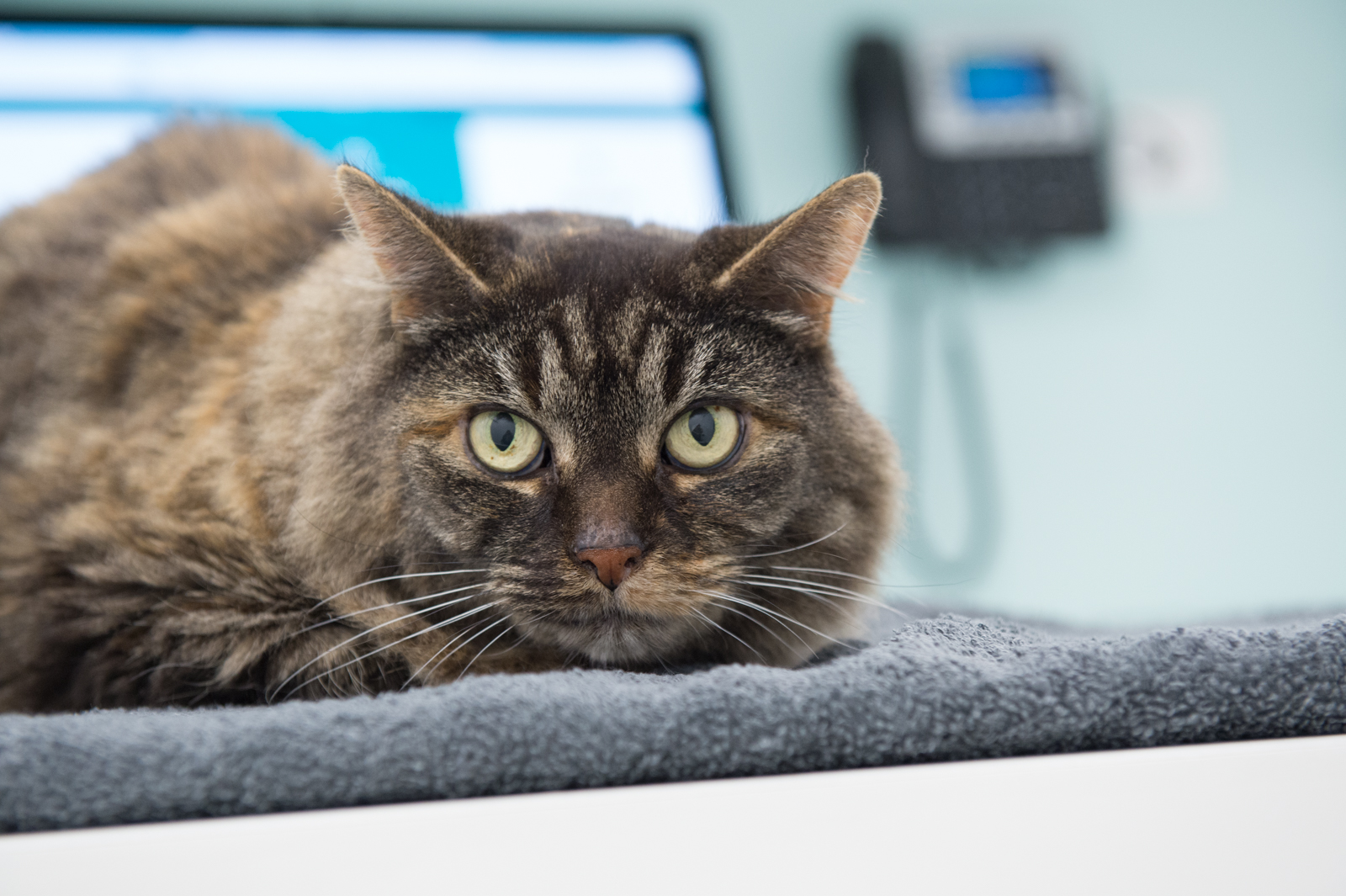 We go above and beyond to care for our patients – in fact you may be tempted to check in yourself!
All of our accommodations have been specifically designed and built to International Cat Care Gold Standard, using the best materials to keep noise down and retain warmth and are larger than the standard size. We can even offer tinted doors for those kitties who love their privacy!

The clinic is climate controlled and we have Feliway® pheromones diffusing throughout to promote a feeling of calm and wellbeing. We even play soothing music throughout the wards!
Visiting the patient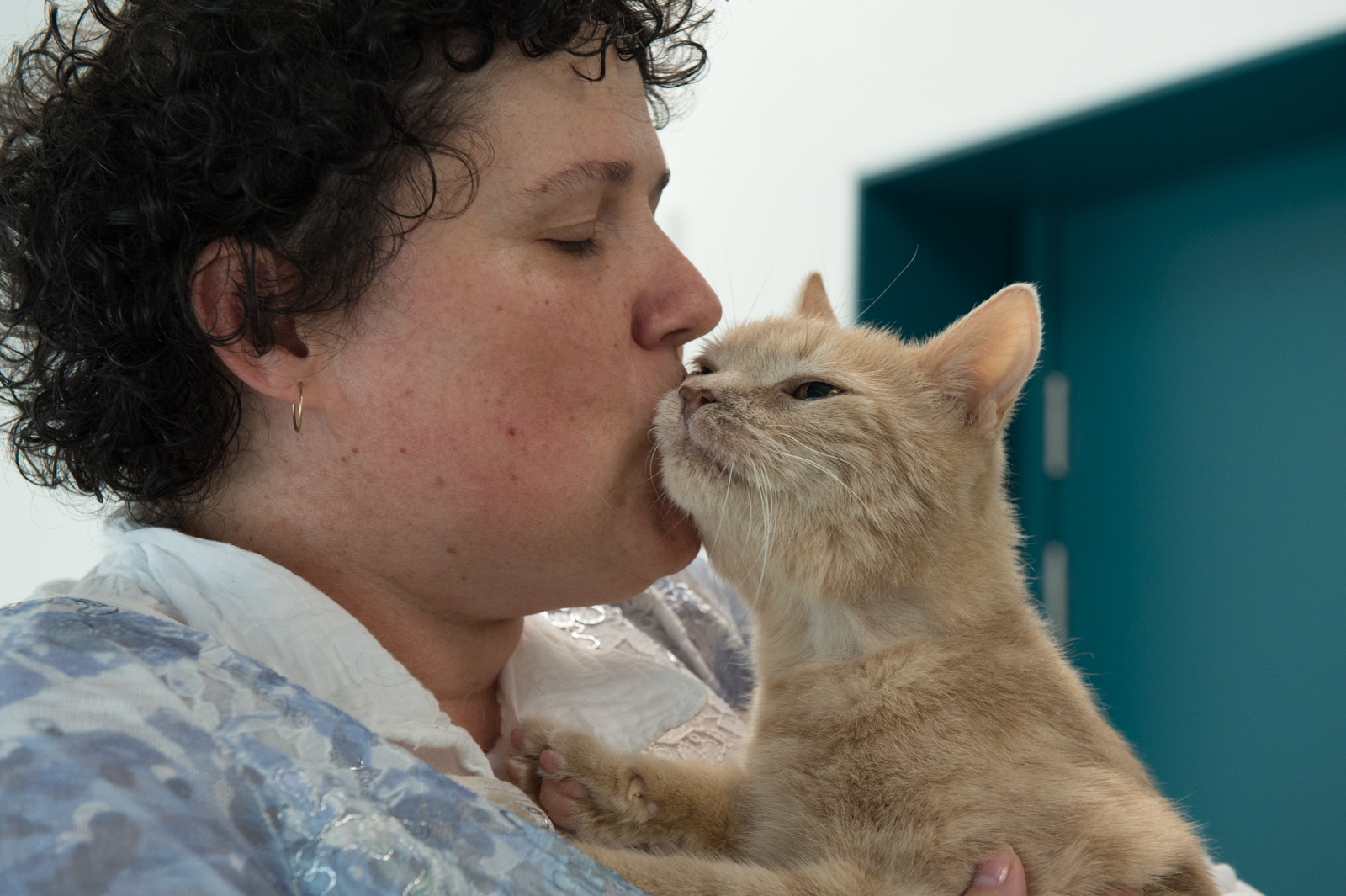 We encourage visits from family members during our normal hospital hours.
In order to make sure you have plenty of time for your visit, please call us on 0203 740 1112 and we'll find the best time for you.
Please bring home comforts such as brushes, toys and treats - anything that will make your cat feel more at home.
Your cat may be connected to intravenous fluids, urine collection systems or have a feeding tube. These can sometimes be disconcerting, especially to younger visitors, so if you think this might be a problem, please let us know in advance and we will do what we can to help.
Payment
We will keep you updated on your account balance throughout the time your cat stays with us. To keep your balance at a manageable level, we will ask for payment when your balance exceeds £300, unless your direct insurance claim has been pre-authorised and agreed by the practice.