Drop-off Service: Care for your cat at your convenience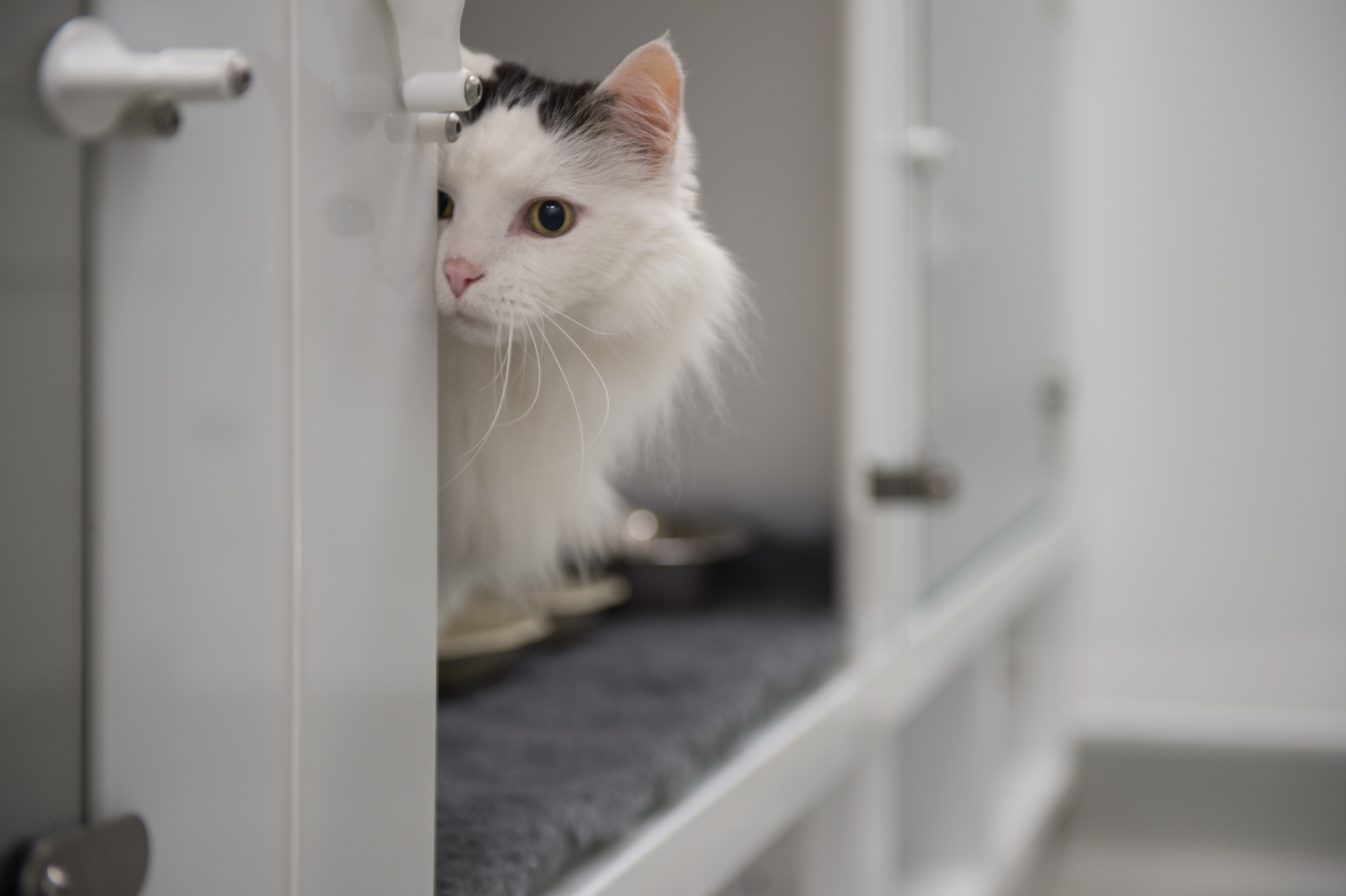 The London Cat Clinic is proud to offer our registered clients a unique drop-off service for all routine appointments. Knowing what busy lives everyone leads, we want to try and make things easier for you and your cat - and our drop-off service does just that.
By prior arrangement, you can drop off your friend for the day at a time that suits you and collect them before our clinic closes in the evening.
We will settle them in with all their home comforts in our spacious accommodations and will hold their appointment with them when they have relaxed later on.
This helps your cat as they are calmer and more able to be examined. For procedures like taking their blood pressure, we are certainly more likely to get a better reading.
We offer this service for a wide-range of routine appointments including:
Annual health checks and vaccination

Kitten health checks and vaccination

Medication rechecks

Blood and urine sampling

Blood pressure measurement

Microchip implantation
When you make the appointment, we will send you a pre-consultation questionnaire so you can make a note of everything you need to tell us and that would normally be covered in a face-to-face consultation. Please be as specific as possible and email this back to us at least 24 hours before your appointment so everyone gets the most out of the service.
When you drop your cat off, please bring any vaccination cards or passports, medications, anything of medical interest as well as some home comforts, such as blankets or toys, and a favourite food.
Collecting your cat is also designed to make life easier for you. Your feline friend will be returned to you by our nurses. The vet will either email or call you at a time that suits you to discuss the examination and any issues or follow-up required.
Due to the high demand for this service, these appointments need to be booked directly with our clinic on 0203 740 1112 or hello@thelondoncatclinic.co.uk.
A deposit between £95 - £110 is payable in advance which includes £65 for the Annual Health Assessment or £80 for a Consultation and the Drop-Off service charge of £30.00. Additional costs are paid at collection.