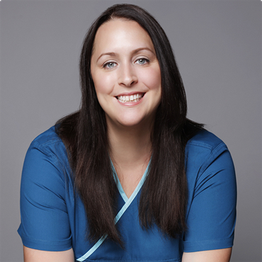 Tara Lincoln
Senior Receptionist and Administrator
I grew up in North London and I have always loved working front of house so I combined this and my passion for animals and joined a local vet where I have spent the last 13 years as the receptionist working up to Practice Manager.
The London Cat Clinic has given me an opportunity to join from the very beginning and I cannot wait to bring all my years of experience to life in this exciting chapter. I am a strong believer in offering the best possible customer service - a happy customer and healthy pet is the best outcome you could possibly get.
I have extensive experience in pet insurance. Although this field may not sound exciting, it is a very important aspect for our clients to help them afford appropriate treatment for their pets. I enjoy helping people get the most out of their insurance. So if you have any questions.... pop by, say hello and ask away. I am very chatty and love any excuse to 'talk shop' mainly about the fur-babies.
I adore having cuddles with cats - I started to write about my favourite but I can't fit them all on my bio as I love them all!
In my spare time, I enjoy spending time with friends and family. I live close to Windsor so get to do a lot of walking and I always find myself stopping into Old Windsor Battersea cats and dogs home - If I could adopt them all, I would! But I visit instead and hope my donations help.