The London Cat Clinic is delighted to have won the Veterinary Practice Design Awards 2017. In addition to winning our catergory for 'best conversion' in the British Veterinary Hospitals Association 2015-2017 competition we were also named as Overall Winner. Our newly-opened purpose-built feline-only facilities were recognised today at the Awards Ceremony in London.
We were commended for the creative use of space and light and for innovative features which enhanced our clients' experience. The judges gave particular praise to the 'Cat Cubbies' in our consult rooms. These cat-sized cut-outs in the wall are ideal for nervous cats to jump or walk up into using three large steps that they can step or perch on as they choose at any point along their journey. They have been created specifically to reduce anxiety during consultations and were hailed by the judges as an exceptional design feature of the clinic.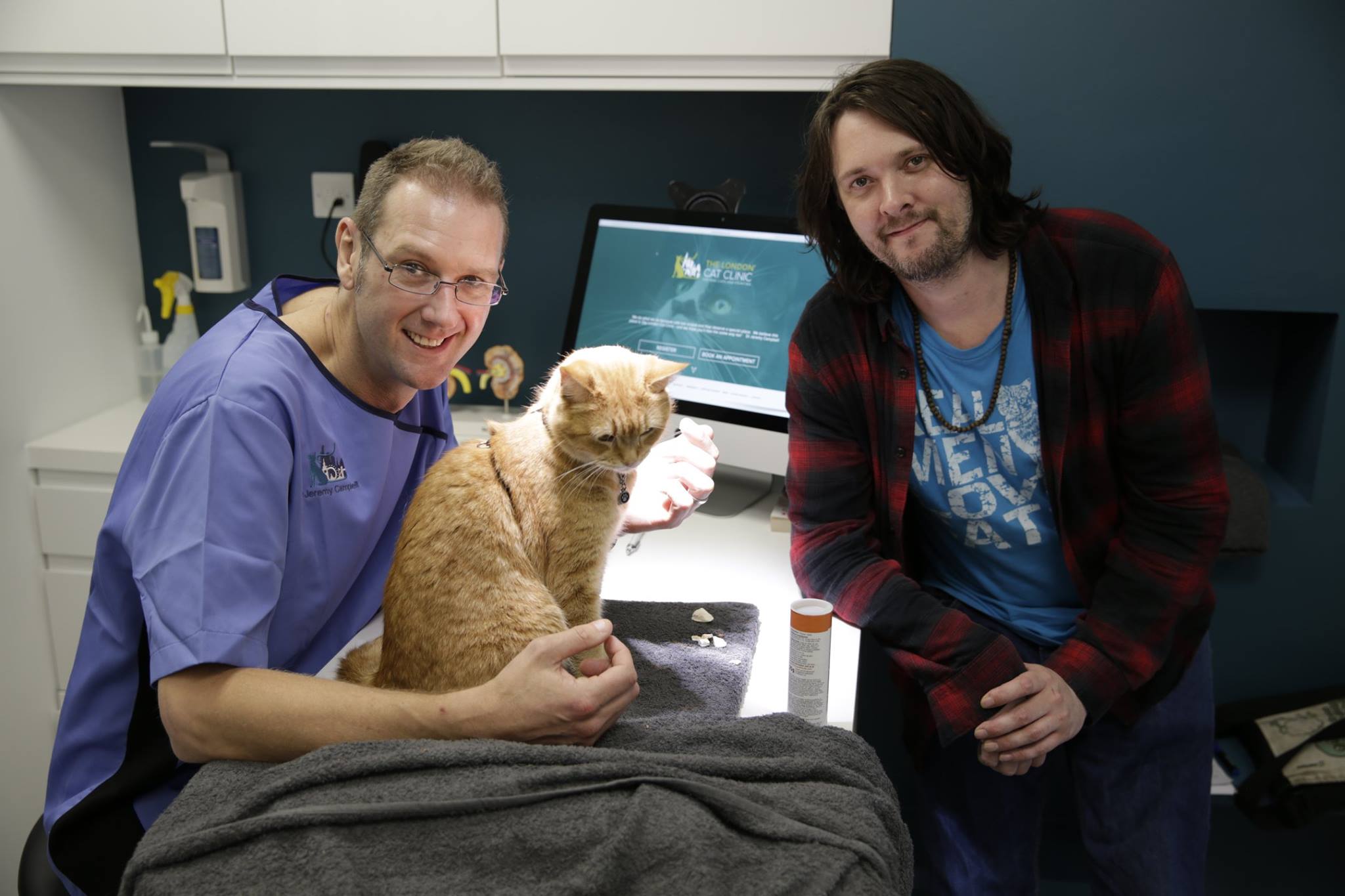 Recently designated a 'Gold Standard Cat Friendly Clinic' by the International Society of Feline Medicine (ISFM) and winner of The Best Veterinary Practice for Cats in London and South-East England in the 2017 Animal Health & Wellness Awards, our 2500 sq. ft. clinic, previously an unused commercial space, was opened in May 2017 by the Hollywood-famous-feline, Bob the Street Cat, and his companion, James Bowen.
Catering for the health and well-being of all cats from birth to retirement, The London Cat Clinic is the brainchild of leading feline veterinarian, Dr. Jeremy Campbell. The clinic is the culmination of three years of hard work, transforming Dr. Campbell's passion for feline medicine and expert healthcare into one of the largest independent cat practices in England, housed in this award-winning building.
One of only 25 vets in the UK to have qualified as Royal College of Veterinary Surgeons Advanced Practitioner in Feline Medicine, Dr. Campbell explains: "Every detail of The London Cat Clinic has been carefully designed with the welfare and comfort of our patients in mind. To be recognised as the natiowide winner and for the innovative and cat-centric creativity in our design is a tremendous honour."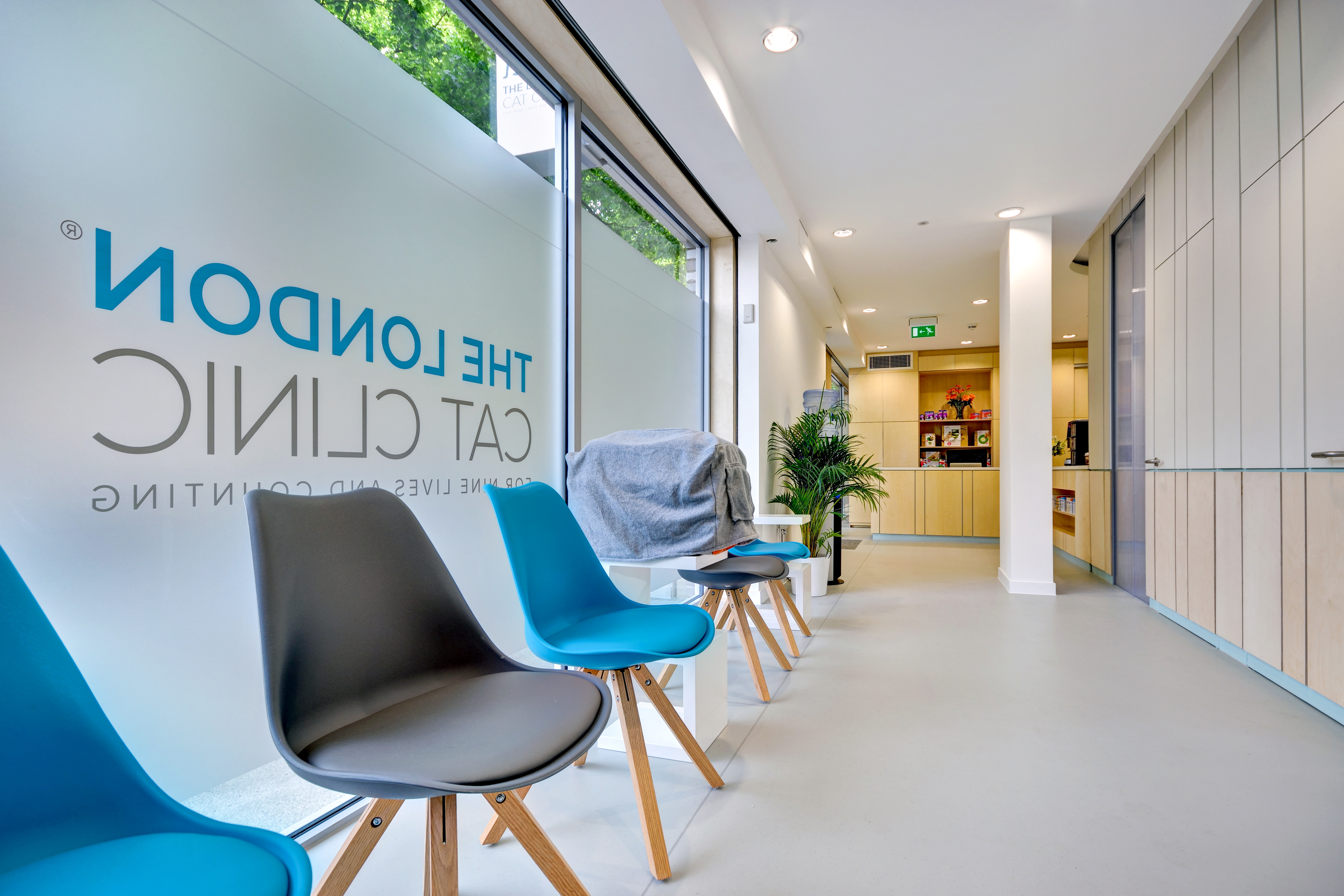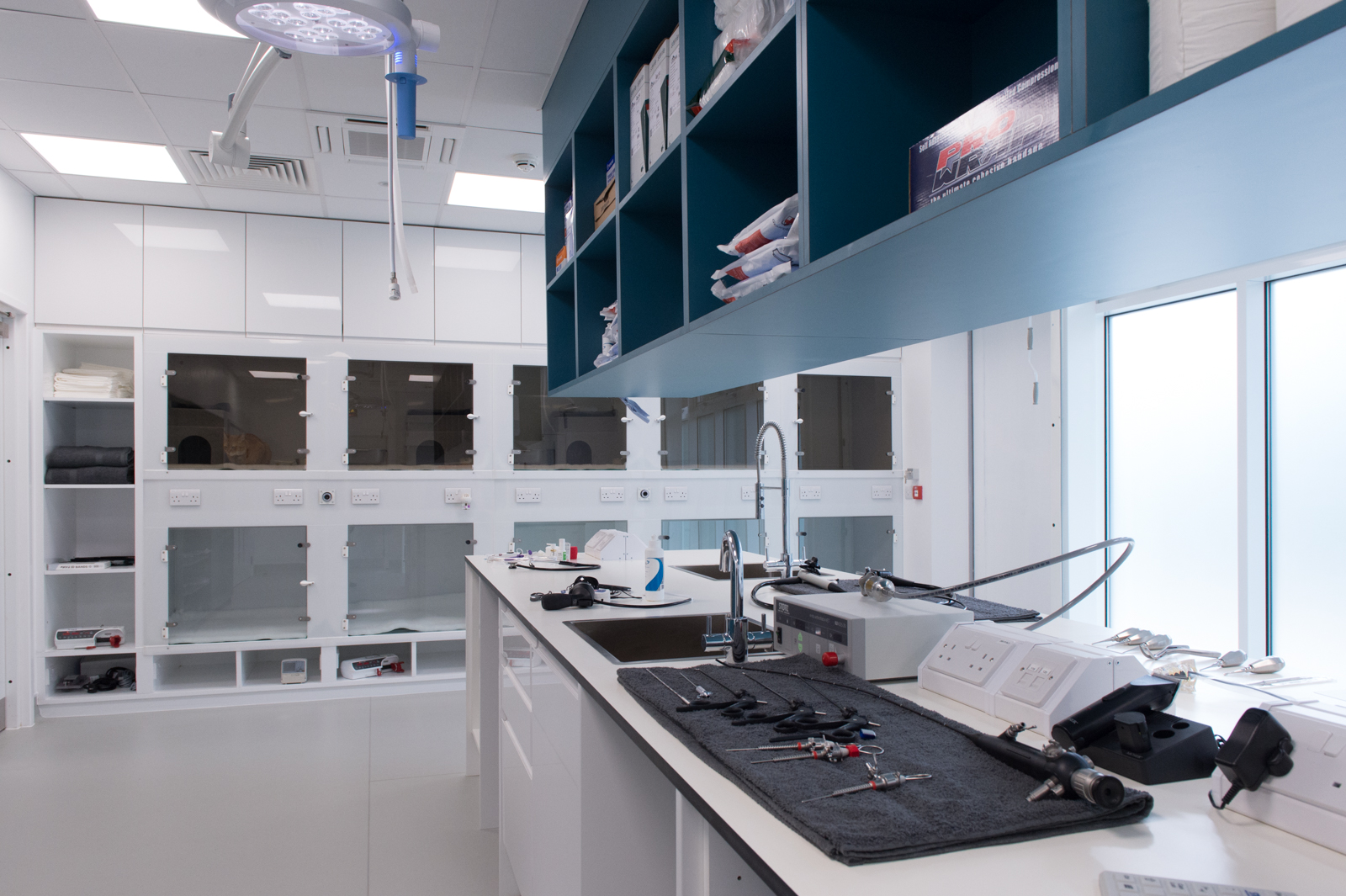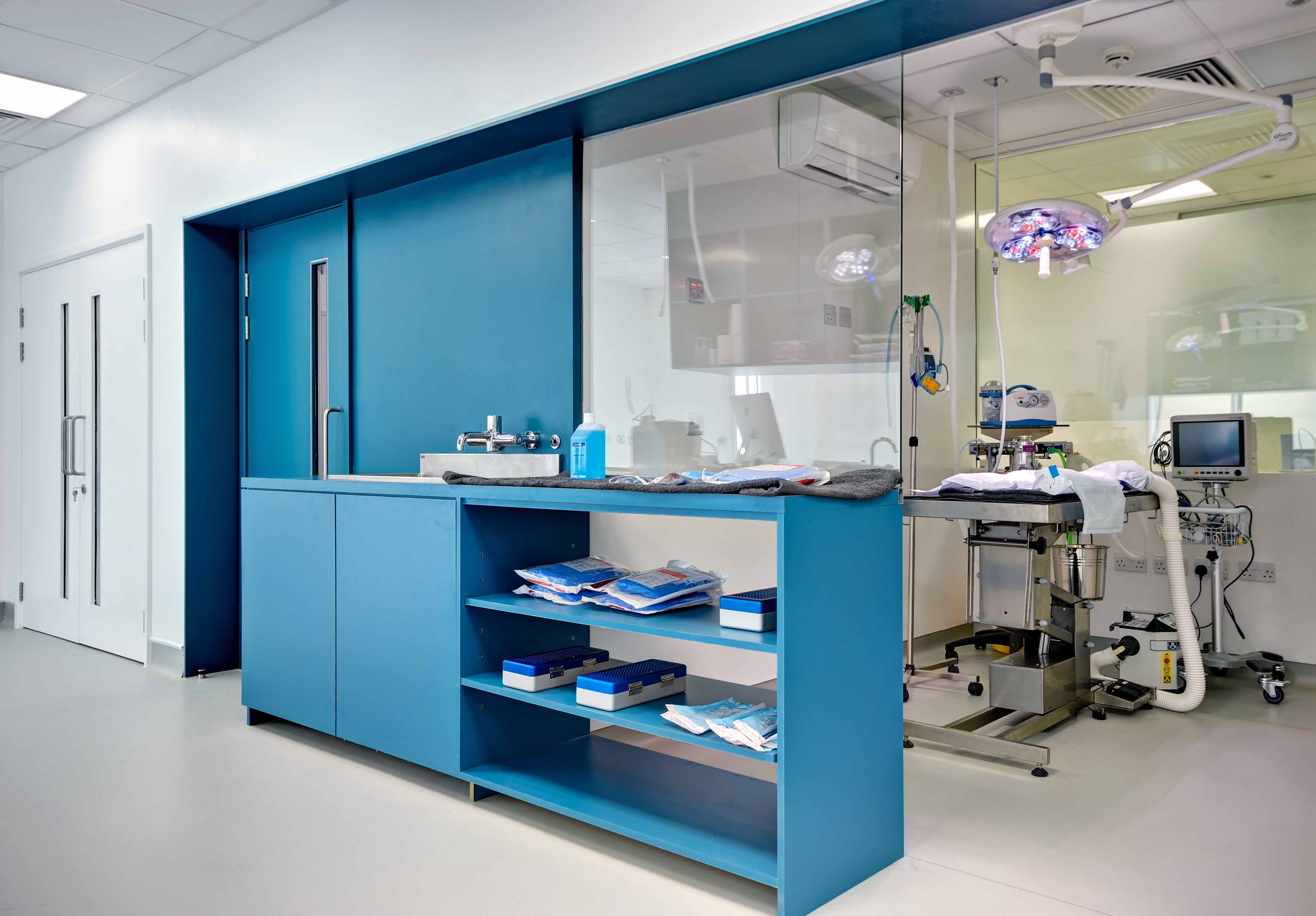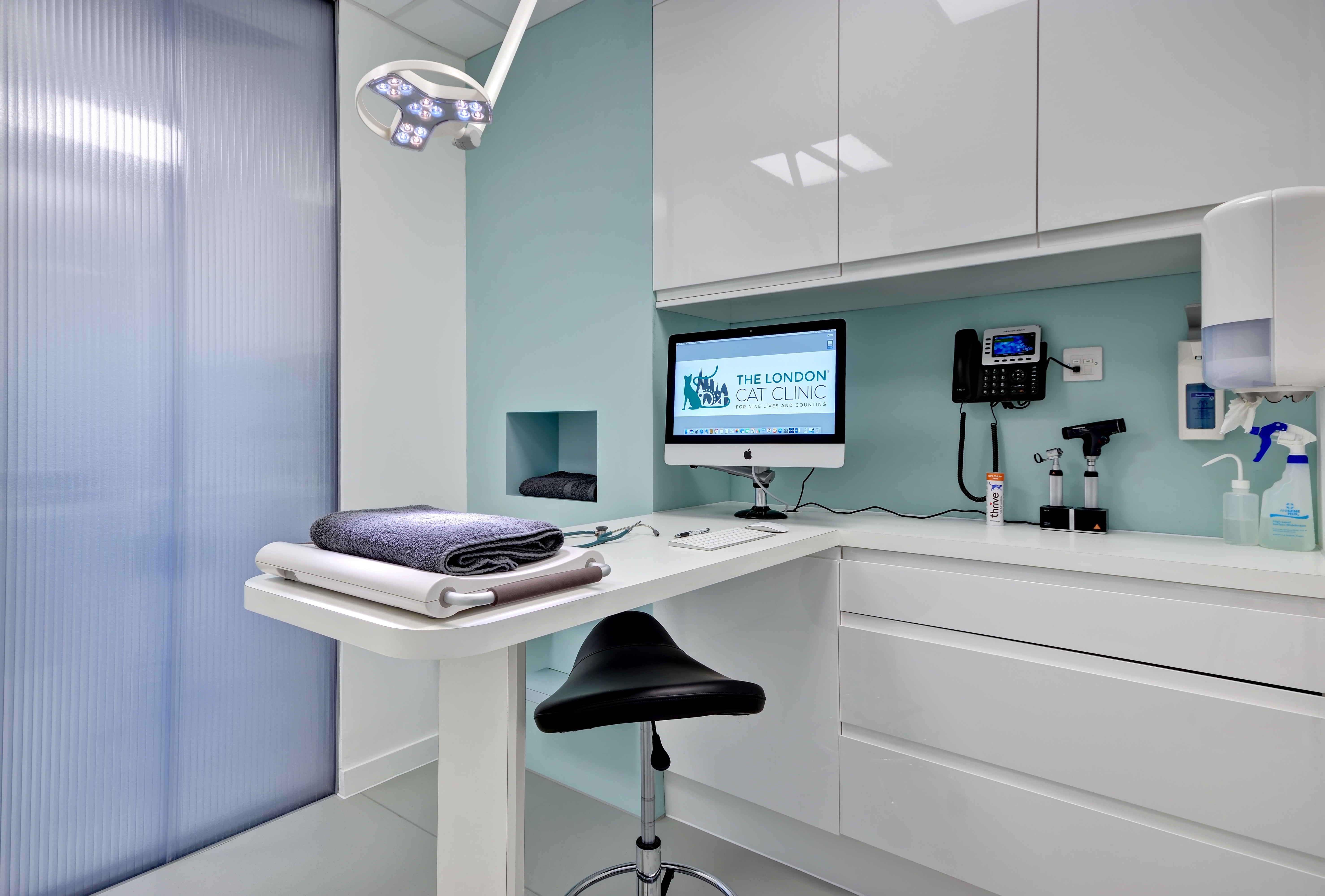 "As cat lovers and carers ourselves, we know that our friends like to control their environment and away from home they can become easily stressed. At The London Cat Clinic we have created a light, airy, spacious place where cats will immediately feel more relaxed, enabling a calmer, detailed examination, uncovering signs of disease or illness which are easily hidden if the cat is anxious and tense."
Fiona Scott at Gort Scott, the award-winning architect practice that transformed Dr Jeremy's vision into reality, said: "The London Cat Clinic is an exciting concept that we have designed for an independent practitioner with very different values from the large chain and franchise vet practices. We worked creatively alongside our client to refine a sequence of spaces to improve and streamline their day to day working practices. In parallel, we designed functional spaces to facilitate Jeremy's vision of new kinds of interaction between the veterinary staff and visitors.
"This is a new vet practice, which has the experience and the welfare of the animal and its owner at heart. It is great to see independent businesses such as The London Cat Clinic being recognised in reinvigorating this exciting bit of Bermondsey."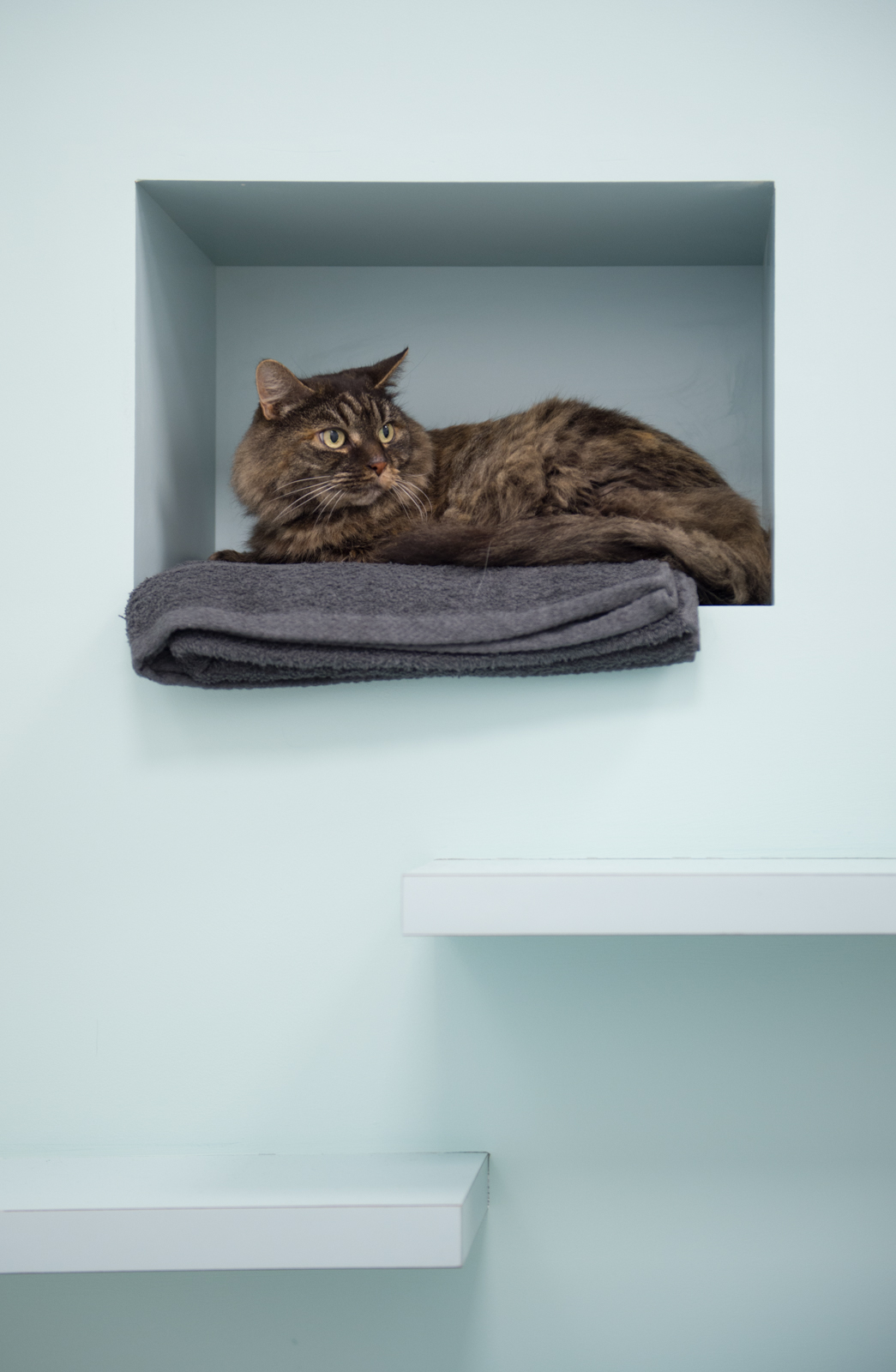 Dr. Campbell added: "It is the realisation of a dream. After so much planning and building, with Gort Scott and our other project partners, it has been fabulous to say farewell to contractors and carpenters and hello to cats and their carers! The great reaction from everyone who has visited the clinic, in addition to winning these awards, reaffirms my belief that we have created something unique for the cats of London and beyond."
In addition to our award-winning facilities, you will find a warm welcome from our caring staff and we offer a unique drop off service for London's busy lifestyles, allowing owners to leave your precious charges under the expert care of Dr. Jeremy whilst you are at work.
Patients required to stay at the clinic are kept safe and warm on a climate-controlled ward in accommodations that have been specifically designed, built using the best materials to keep noise down and retain warmth, and are larger than the ISFM Gold Standard size. The clinic even offers tinted doors for those kitties who love their privacy. A large number of advanced diagnostic and surgical procedures can be performed on-site using our cutting-edge ultrasonography, radiography, endoscopy and laparoscopy equipment, reducing the need to send cats elsewhere.