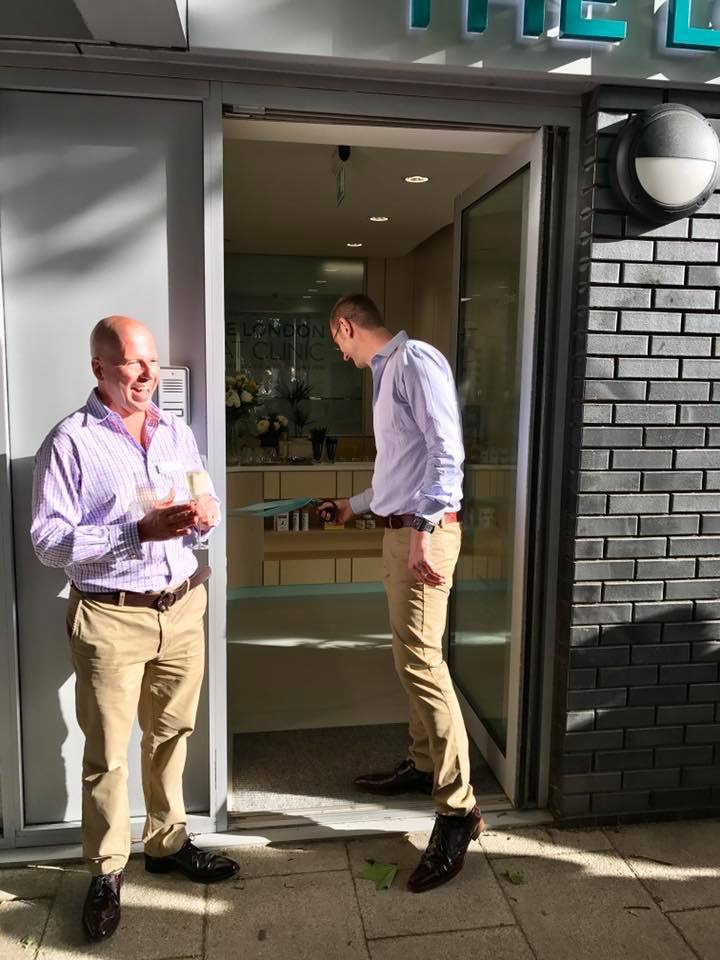 Surrounded by family, friends and clients in the heart of Bermondsey under the warm summer sunshine, Dr Jeremy and The London Cat Clinic team were proud to "cut the ribbon" of our new purpose-built, feline-only practice last week. Joined by his mother, who had travelled 18,000km from New Zealand for the party, and clients who had received an exclusive invitation to the launch event when they pre-registered, Dr Jeremy beamed with pride as he declared the practice "officially open" to cater for "the nine lives and counting" of London's cats.
"Its the realisation of dream" he said.
"It has been a three year journey to be able to finally open our doors and I am so proud of what we have built. This clinic is unique in London and the hours of planning have paid off. At The London Cat Clinic we have created a light, airy, spacious place where cats will immediately feel relaxed, and we can effectively examine and accurately diagnose any underlying signs of illness or disease which are easily hidden if the cat is anxious. From the moment you book an appointment with our friendly receptionist to the time you leave, our mission is to make sure you and your cat receive outstanding care."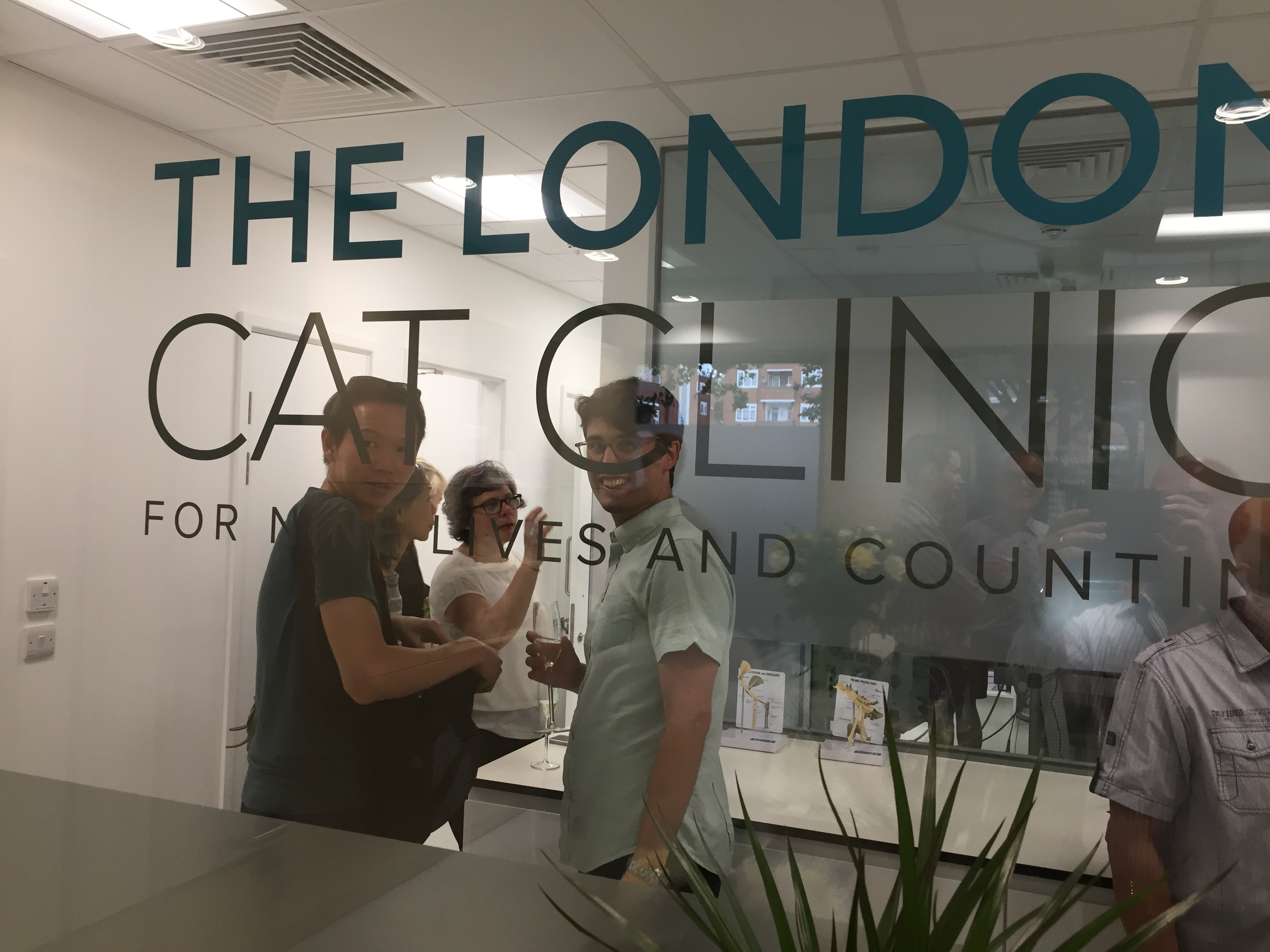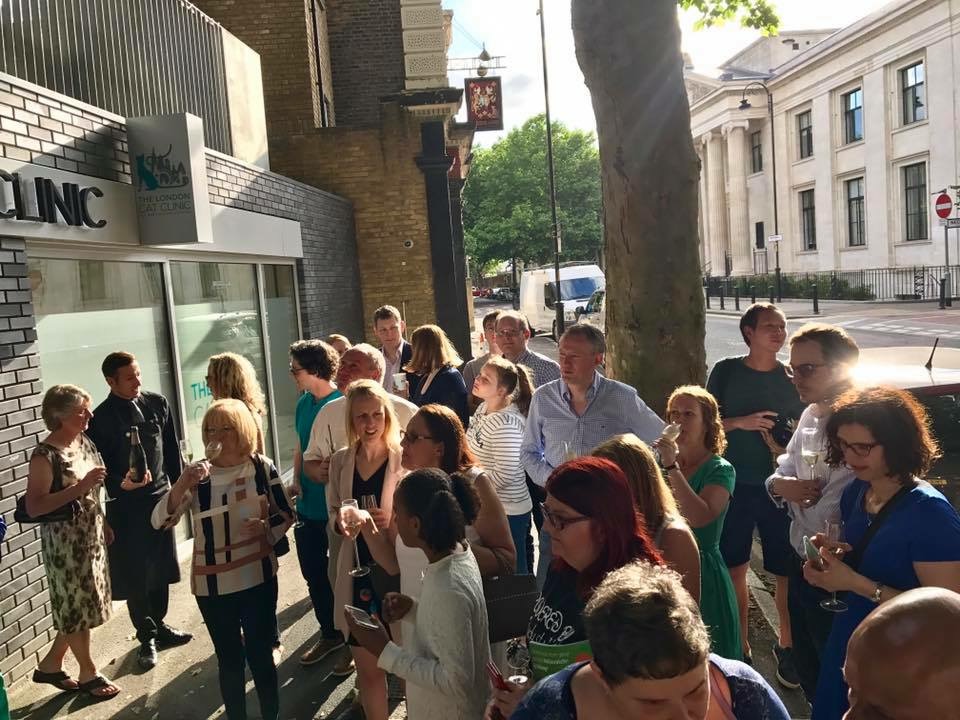 His partner, James Hartley, paid tribute to the tremendous partnership and hard work of those involved in the project, including the architects, Jay Gort of Gort Scott, and in particular the Project Architect, Paul Wild, who transformed the vision from paper into reality; the project advisor, Alex Darvill of ACD Projects, who brought an invaluable technical expertise; the builders, Bolt & Heeks, who worked tirelessly to deliver a building of such exceptional quality; and Metrobank who believed in our vision and supported us from the very start. "To all of you who have helped us to this most exciting moment, our heartfelt thanks and deep appreciation" he said.
As the champagne flowed as easily as the conversation and the canapés were matched in abundance with the compliments about our 'cat cubbies', Dr Jeremy reflected "this is a place that makes me happy and I smile every time I walk through the door. Our clients smile when they see what we have created, our team smile knowing they can deliver the very best care in a bespoke, feline-friendly environment. And I am sure our cats are smiling back at us as well."