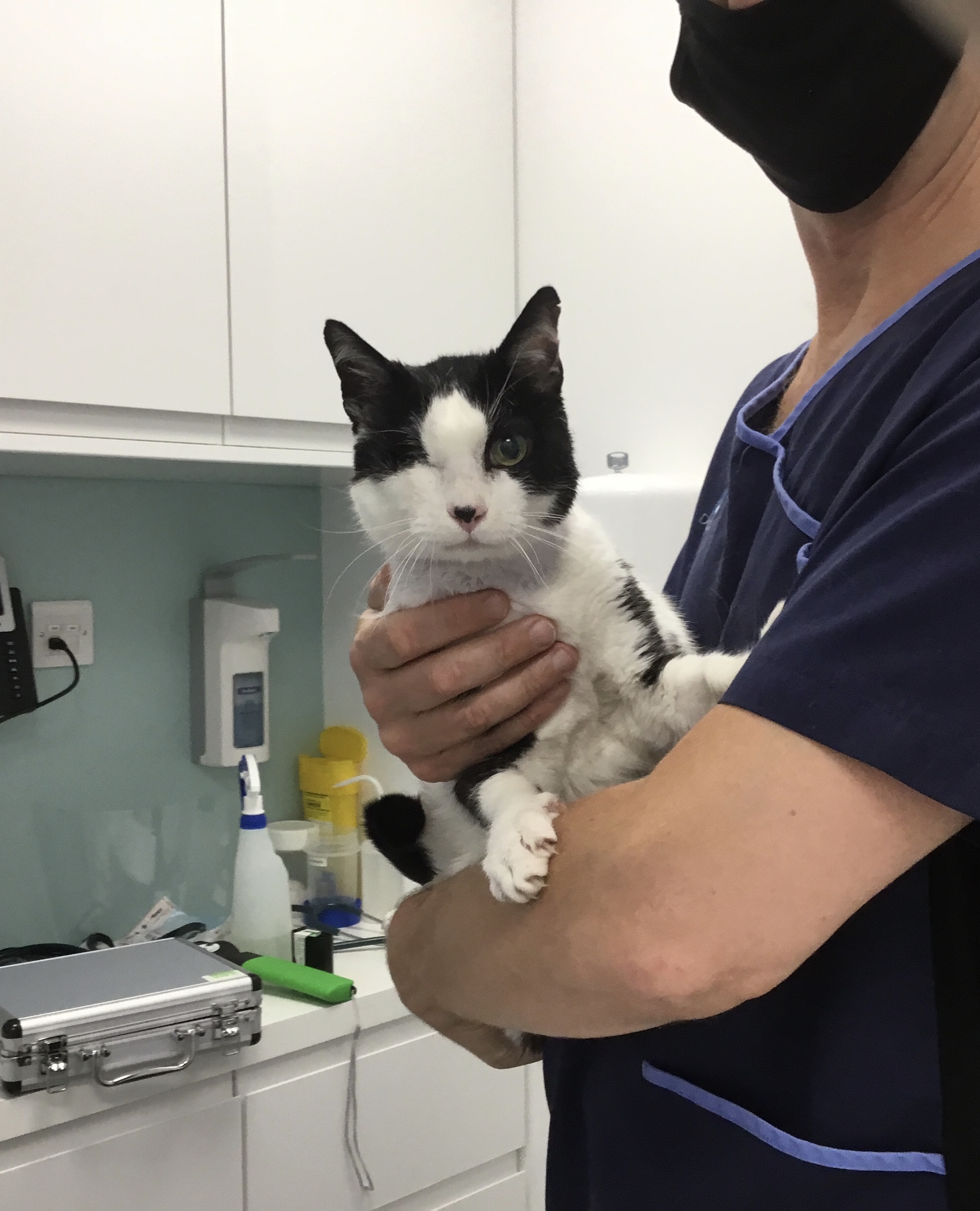 Meet the wonderfully brave Cowboy, he is an 18year old young Domestic Short Hair.
He came to us for a second opinion earlier in the year. At Christmas time he had developed a bloodshot and bulgy eye. He was being treated with a course of different eye drops to help with the inflammation and pain but not a lot of improvement was seen.
When he came to us for assessment we could see he in pain from his eye being enlarged and also could not see anything on that eye anymore.
He was suffering from glaucoma secondary to idiopathic uveitis, which is an inflammation of the eye where no underlying cause has yet been found. The inflammation affected both of his eyes but was much less severe on his left side where the drops could control the condition. On his right eye however, the fluid inside the eye had built up and cased it to swell - which is immensely painful.

We did try to control the inflammation medically for a brief period of time whilst also giving him opiod pain medication to help him cope. However it soon became clear that the eye was only causing him pain and and enucleation surgery (removal of the eye) was needed.
It took the entire family to organise his treatment, postage and collection of medication and carefully planned vet visits during lockdown but it all went well and the procedure was a success! He was like a new cat afterwards! He started playing with his cat friends again, was bright and happy and eating well.
We are so happy to announce he is doing amazingly at home! You wouldn't believe his age!
Well done Cowboy! you have been such a trooper and we are so glad you are back to normal now!