A Gold Standard and Award-winning Clinic
At The London Cat Clinic, we are proud to be an independent vet practice, run by a team whose only priority is the care of our patients and support for the people that bring them to us. We strive to provide the highest quality care and use state-of-the art equipment to help us deliver this to our patients. Click to Take a Tour of our clinic.
We are proud to have been recognised as a Gold Standard Cat Friendly Clinic by The International Society of Feline Medicine. We also won the 2017 National Veterinary Practice Design Awards. In 2019, we were runners up in the 2019 Small Business of the Year category in the Southwark Business Excellence Awards.
Consultation Rooms
We have specially designed 'Cat Cubbies' built into the walls of our consult rooms. These cat-sized cut-outs have large steps on which our patients can perch or they can climb up inside. They can take their time - don't worry, we aren't in a hurry!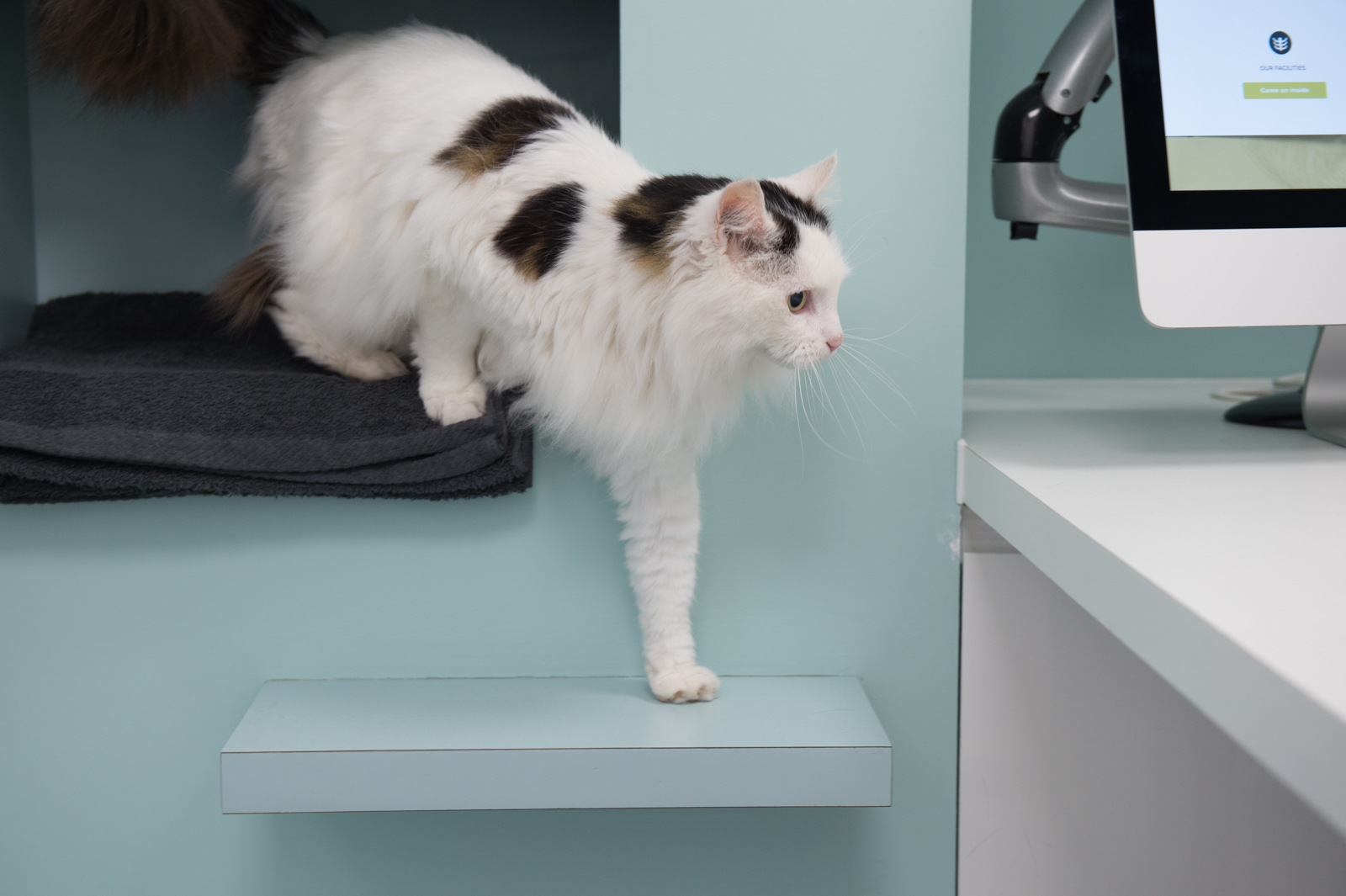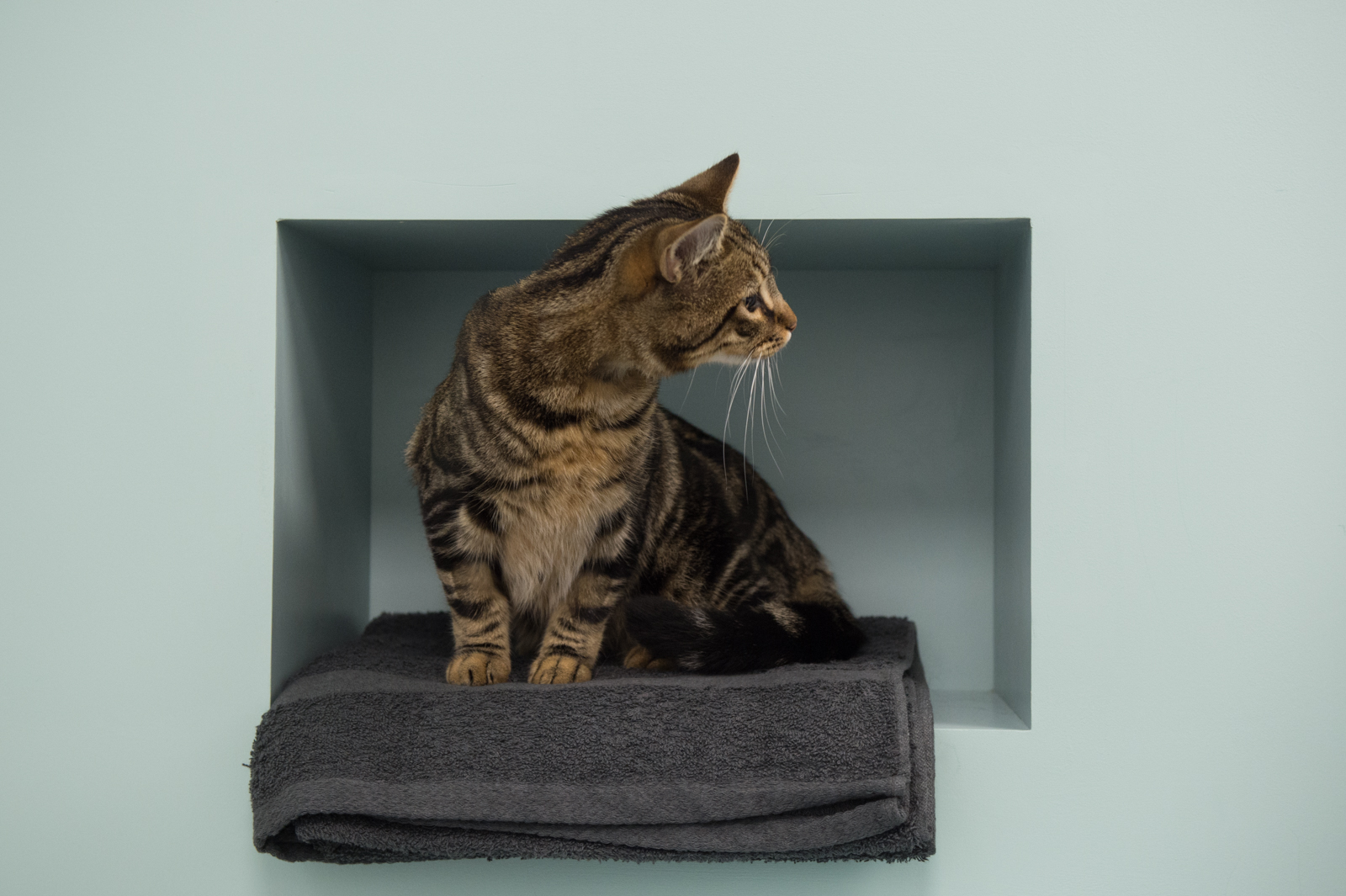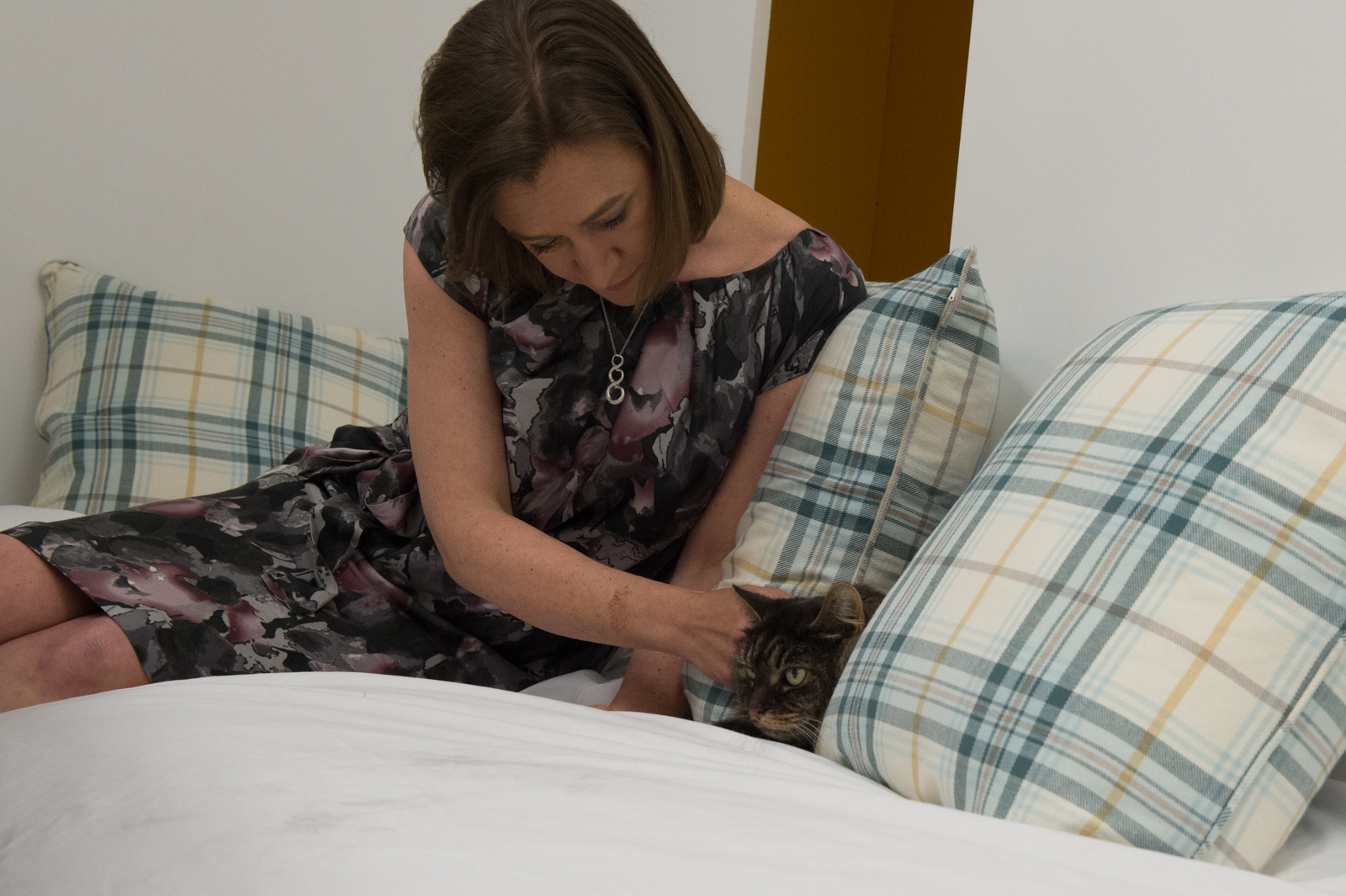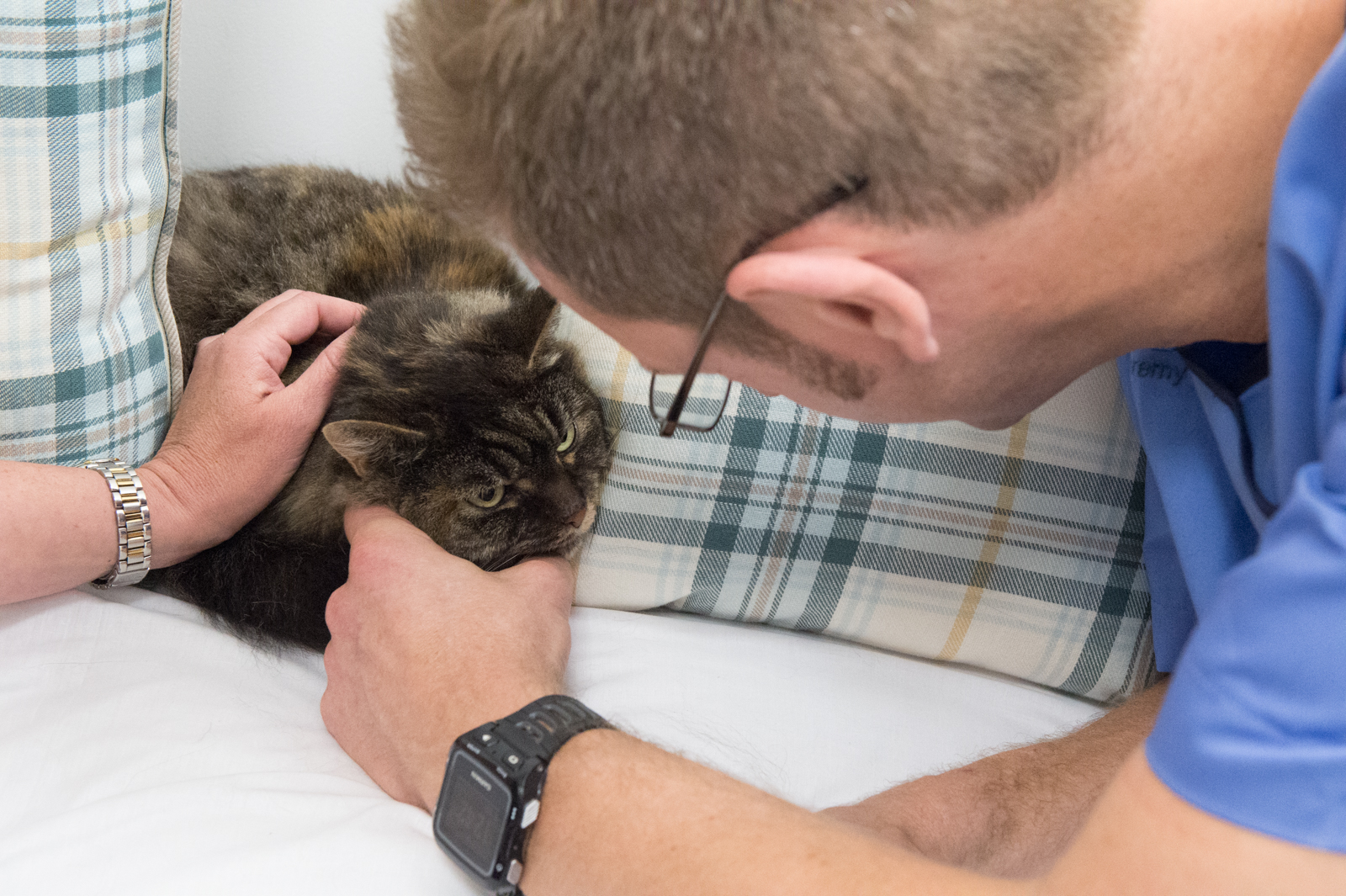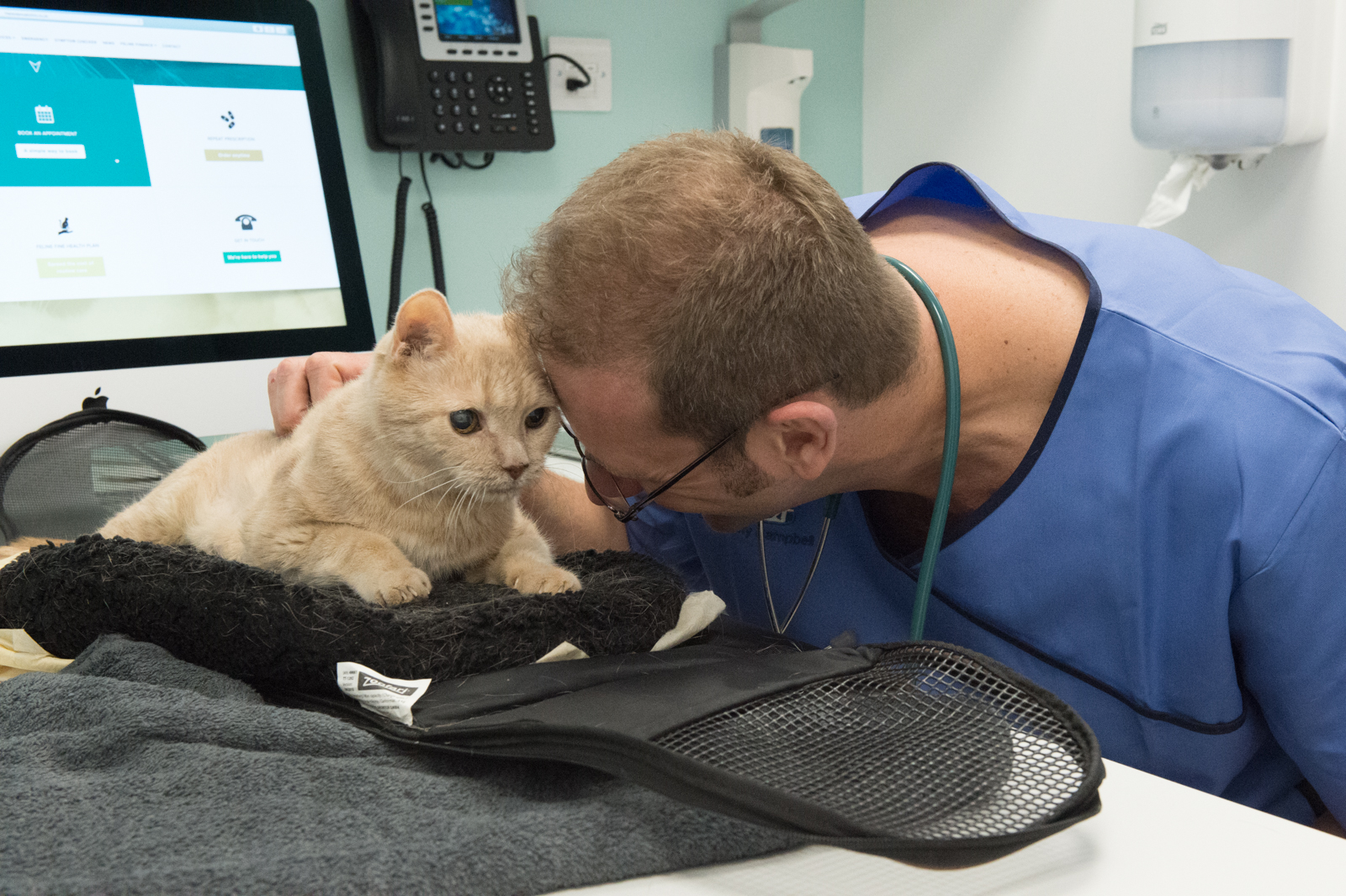 All the consult rooms have an opaque wall which allows in natural light, making the mood warmer and less 'sterile'.Our largest consult room has a built in sofa. We are very proud of this special feature as we offer it as a space for you to use when visiting your feline friend if they have been hospitalised, giving you a relaxing space away from the hustle and bustle of the clinic.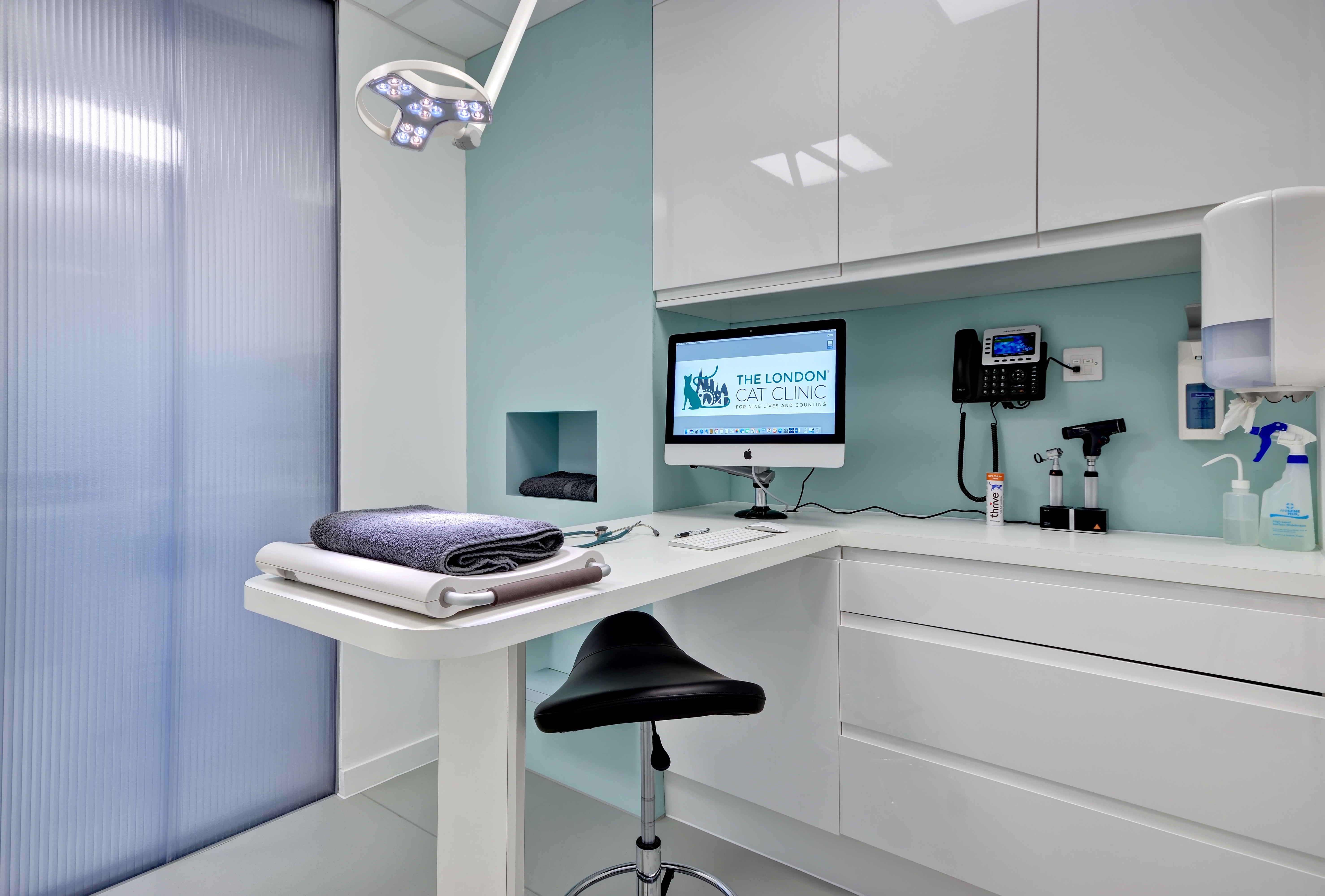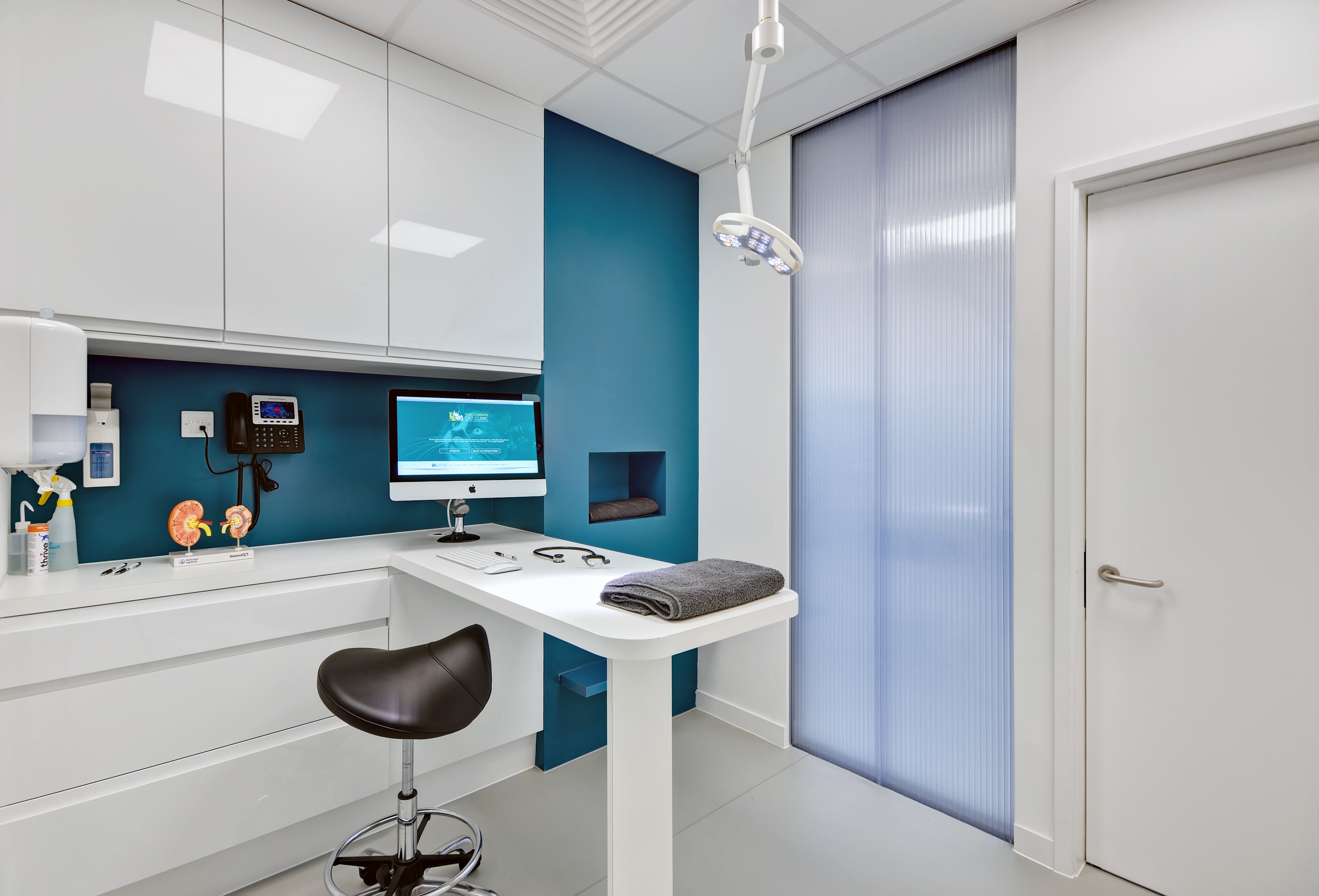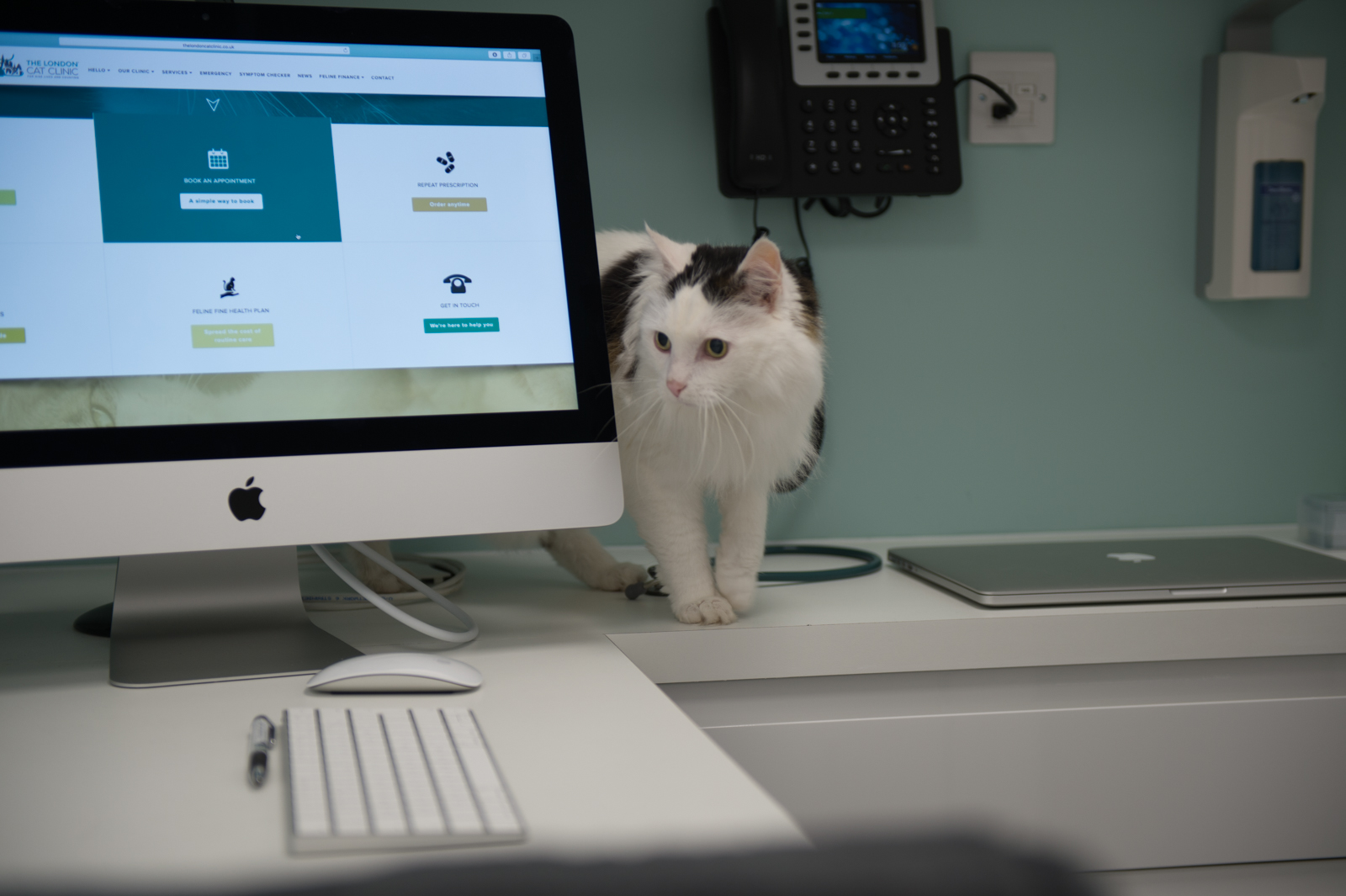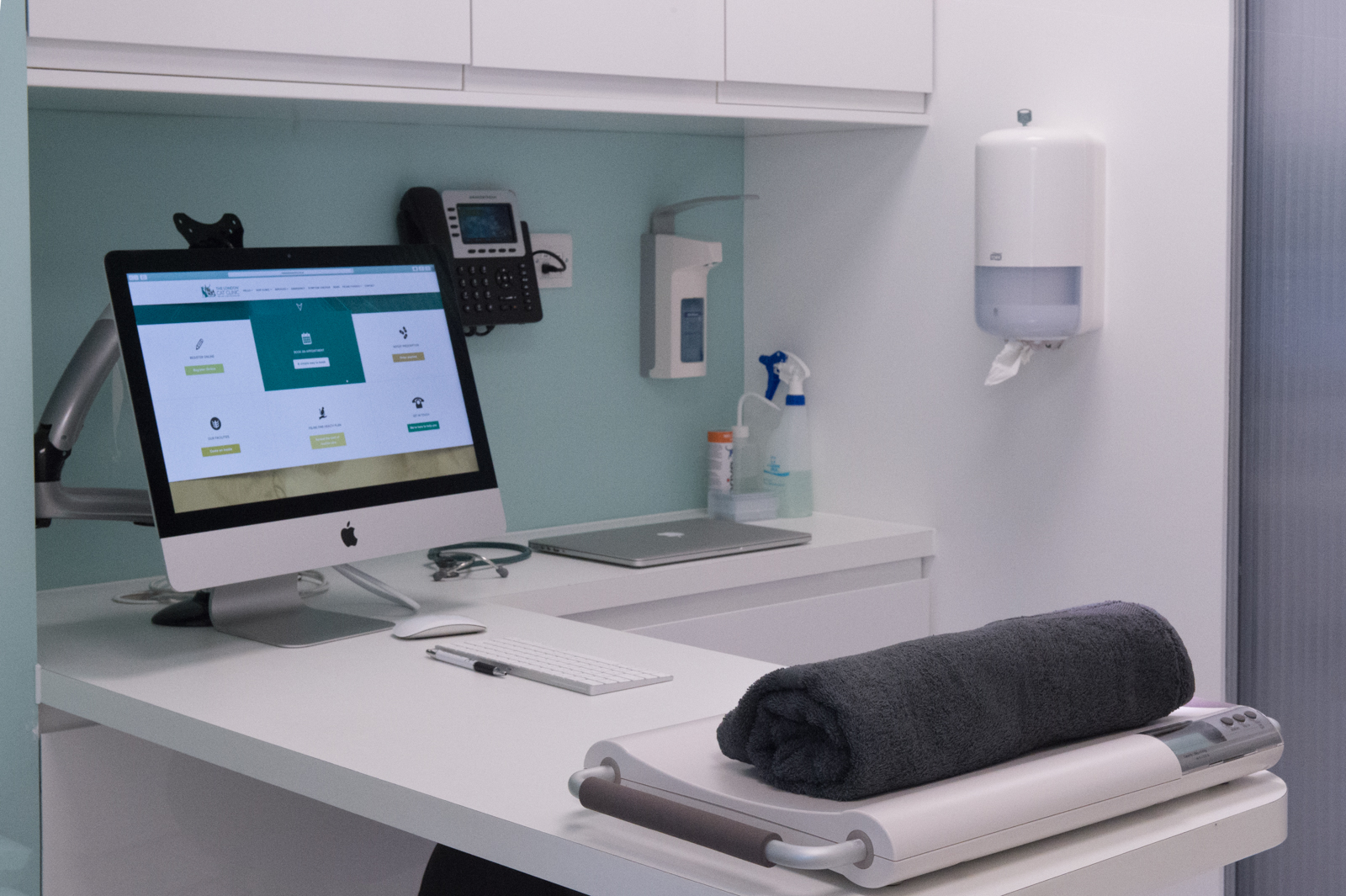 Diagnostic Imaging
Digital Radiography
We use digital imaging technology to get superior quality images in a fraction of the time of conventional radiography. We can rapidly retrieve these images as they are already attached to your cat's file. The system is so sophisticated we can send any images we take to anywhere in the country with the click of a button. Digital radiography has revolutionised feline dentistry and we routinely take full mouth radiographs of all our patients to ensure the best and most effective treatment.
Ultrasound
This non-invasive and non-painful method of examining all of your cat's internal organs, including the heart, uses specifically manipulated soundwaves. We use ultrasound for simple things like checking bladders and for complex procedures like guiding our sample collection of masses in internal organs. Our Esaote MyLab40 can perform sophisticated cardiac imaging and calculations. This is of great use as feline heart disease is not readily diagnosed without cardiac ultrasound (echocardiography).
Endoscopy
One of our biggest priorities is reducing the impact and recovery time of our patients in getting a diagnosis. One of the best ways of doing this is using fibre optic endoscopes and laparoscopes, which are illuminated tubes connected to a large video camera. Our clinic uses state-of-the-art Storz endoscopes which have been specifically designed for the smaller size of our patients meaning we are able to see more of their gastrointestinal tract and the lungs, than using human endoscopes.
In addition to these flexible endoscopes, we also have a rigid endoscope, a small telescope-like tube, that enables us to look into the nose and body cavities. This is important as it also means we can perform 'keyhole' surgery and biopsies using a specifically designed 'mini-instrument' set.

Anaesthesia
As our patients lose body heat rapidly during anaesthesia and surgery, we do everything we can to keep them warm. We use Bair Hugger™ technology that circulates warm air around your cat using specially designed blankets. Bair Huggers™ have been used in human hospitals for over 25 years and represent the highest standard of care keeping your cat's body temperature at a normal level.
We have a large human hospital-grade fluid and blanket warmer. Any fluids that go into your cat are always the perfect temperature and we can also wrap them in toasty blankets at any time!
We have invested in advanced multi-parameter anaesthetic monitors to keep a record of all your cat's important vital signs during anaesthesia.

Operating Theatre
We perform all of our surgery in a purpose-designed sterile operating theatre. The theatre has antibacterial wall linings and ventilation to prevent organisms entering from outside and causing infection.
Hospital and Day Wards
Our cages are custom-designed for our practice, offering maximum comfort and stress reduction. They are made of a warm fibreglass material toprevent noise transmission or heat loss. Their size enables our cats to stretch out and relax. We have tried to improve our patient's stay by providing tinted glass doors and use Cat Hides to give our shyer patients a place to retreat to.
We have a whole lot more cool stuff as well. If you would like a tour of the practice, please call us on 0203 740 1112 and we will happily arrange a time for you to visit.