Dr Jeremy Campbell BVSc MANZCVS (Feline Med) RCVS Advanced Practitioner (Feline Medicine) MRCVS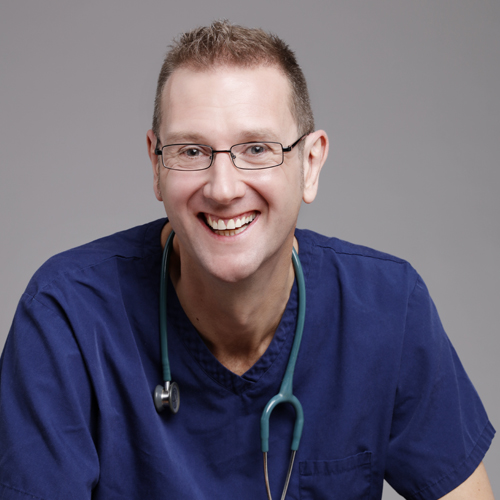 I am passionate about cats and have dedicated the latter part of my career to learning about and providing the best quality medical care to the feline species. My studies and experience over the years have taught me that cats respond better when cared for in an environment designed and built around their specific needs. The London Cat Clinic is the realisation, after years of planning and hard work, of my ultimate dream to open a cat-only veterinary clinic in London.
Qualifying in New Zealand over 20 years ago, I moved to the UK in 2000 working in a number of general practices before running a small animal practice in London. In 2009, I relocated to Hong Kong where I began to pursue my interest in feline medicine in earnest. Whilst working for the Hong Kong SPCA, I continued my studies and built up extensive skills in ultrasonography, cardiology and internal medicine before moving back to the UK in 2011.
In 2012, by examination I attained membership of the Australian and New Zealand College of Veterinary Scientists in Feline Medicine. In 2015, I became a Royal College of Veterinary Surgeons Advanced Practitioner in Feline Medicine and I am a founder member of the International Society of Feline Medicine - Academy of Feline Practitioners. Eager to share my love of medicine I volunteered for 5 years as an Associate Editor on the Feline Internal Medicine folder of the Veterinary Information Network, a global on-line information resource for all veterinary staff. In December 2017 I joined CatDogFish an online first and only port of call for everything you need and want to know about how to be a better pet parent, as a Feline Medicine Expert.
My areas of special interest and experience cover all aspects of internal medicine, particularly cardiology and diagnostic imaging including cardiac and abdominal ultrasonography. I love geriatric medicine and live to see old cats get a new 'lease of life'.
At home, I am a willing servant to Humphrey, the Streatham street cat who with a penchant for regular battles and treatment has reinforced my great empathy for all cat owners and the problems they face medicating of cats over the long term!
I am proud to welcome you and your cats to The London Cat Clinic. You can rest assured that you are in safe, caring hands.
Alice Foley

RVN GradDipVN
Senior Clinical Nurse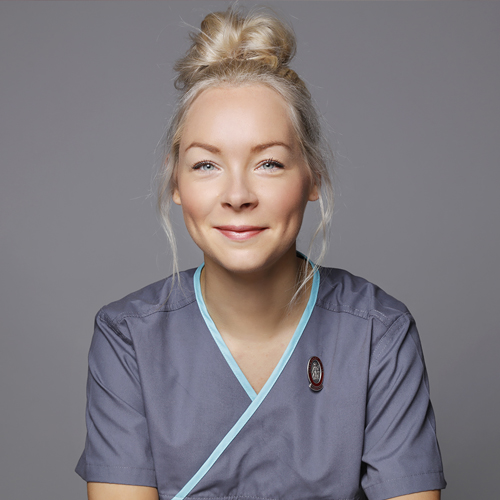 Hi there, I'm Alice. I have had a lifelong love of all animals and always knew that I wanted to work with them. In 2010, I began training to become a Registered Veterinary Nurse, completing the Level 3 Diploma in Veterinary Nursing in 2012.
Shortly after qualifiying I was promoted to Senior Clinical Nurse. I was working in a very busy training practice at the time and a year later I was promoted to Head Nurse to help support, manage and train the nursing team. I have a real love for nursing and during this time I (somewhat crazily) decided to undertake an advanced nursing qualification with the Royal Veterinary College to increase my skill and knowledge base. In October 2016, I was over the moon when I was awarded Merit in the Post Graduate Diploma in Professional and Clinical Veterinary Nursing.
I have been a cat owner all my life and recognise their truly unique and fantastic nature. I rescued my cat, Elsie, at 3 weeks old and committed to hand-rearing her. Seeing her grow up has been amazing! I'm beyond excited to work in a place that recognises that cats have their own individual needs, both on a medical and emotional level, and is purpose built for them.
I adore what I do but work can certainly get a little crazy sometimes! I like to keep a balance with a regular yoga and meditation practice and love spending time outdoors with my friends and family.
Tara Christie
Senior Receptionist and Administrator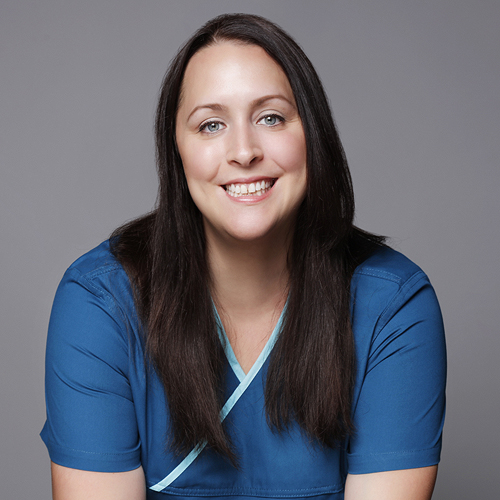 I grew up in North London and I have always loved working front of house so I combined this and my passion for animals and joined a local vet where I have spent the last 13 years as the receptionist working up to Practice Manager.
The London Cat Clinic has given me an opportunity to join from the very beginning and I cannot wait to bring all my years of experience to life in this exciting chapter. I am a strong believer in offering the best possible customer service - a happy customer and healthy pet is the best outcome you could possibly get.
I have extensive experience in pet insurance. Although this field may not sound exciting, it is a very important aspect for our clients to help them afford appropriate treatment for their pets. I enjoy helping people get the most out of their insurance. So if you have any questions.... pop by, say hello and ask away. I am very chatty and love any excuse to 'talk shop' mainly about the fur-babies.
I adore having cuddles with cats - I started to write about my favourite but I can't fit them all on my bio as I love them all!
In my spare time, I enjoy spending time with friends and family. I live close to Windsor so get to do a lot of walking and I always find myself stopping into Old Windsor Battersea cats and dogs home - If I could adopt them all, I would! But I visit instead and hope my donations help.