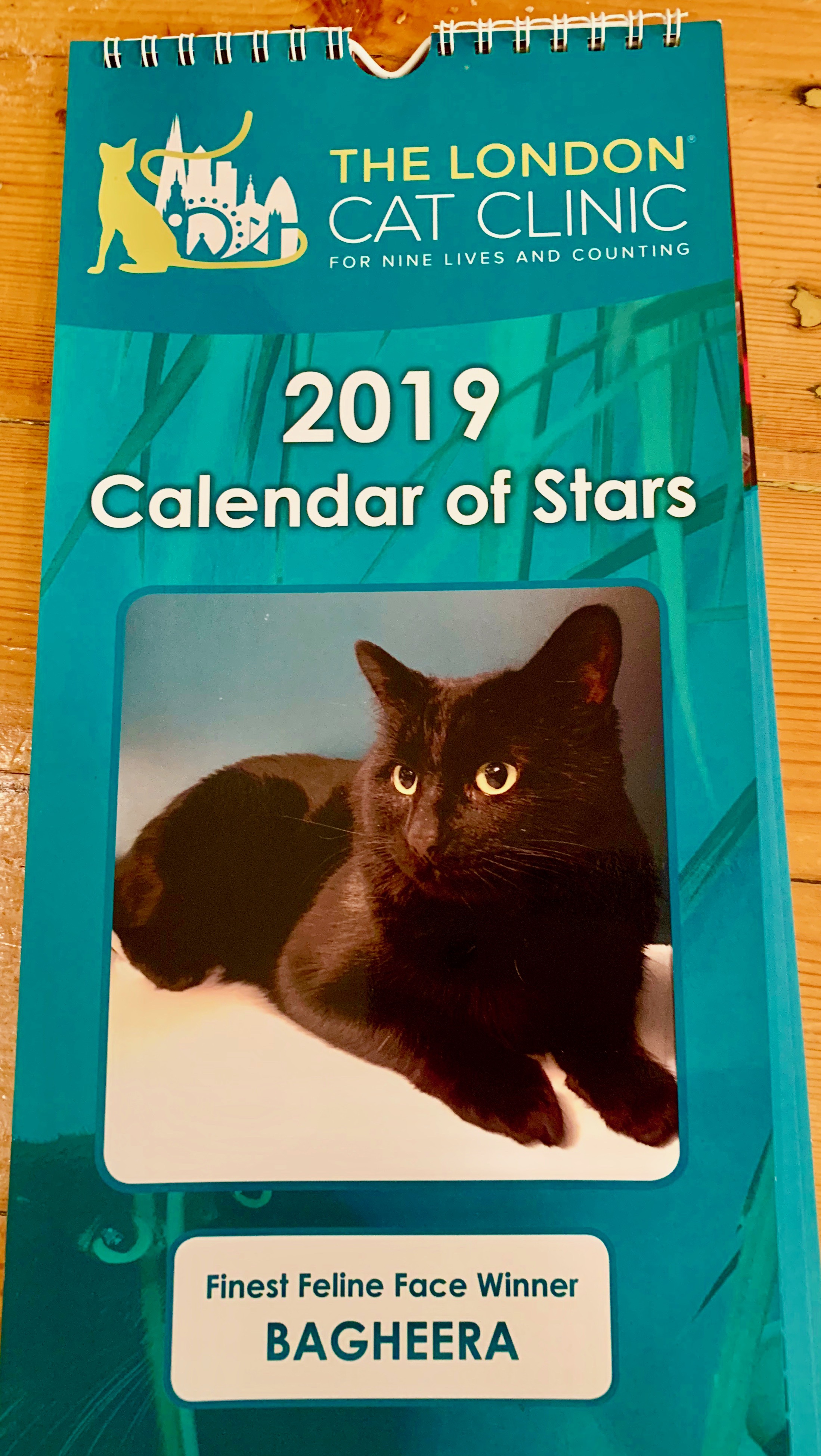 London's finest felines faces are vying to appear on the glossy pages of The London Cat Clinic's 2020 Calendar of Stars. Now in its third year, our cat-loving competition once again draws to a climax during the fabulous fun of the Bermondsey Street Festival. Come and join our team on Saturday 14th September and cast your vote for your favourite felines. All proceeds go to the wonderful charity The Cinnamon Trust.
The Cinnamon Trust is the only specialist national charity for cat-owners in their last years and their much loved, much needed companion animals.
A network of 15,000 volunteers "hold hands" with owners to provide vital loving care for their pets to keep them together. When staying at home is no longer an option, their Pet Friendly Care Home Register lists care homes and retirement housing happy to accept residents with pets. When prior arrangements have been made with the Trust, they will take on lifetime care of a bereaved pet.
Dr Jeremy said: "We have had a record number of entries this year showcasing the fabulous felines of London and beyond, many of whom we have the privilege of caring for at The London Cat Clinic. Last year, Beautiful Bagheera graced the cover of our 2019 Calendar of Stars and was joined by London, Bel, Frankie & Leo, Sophie, Alfie, Poppy, Monty, Oscar, Heathcliff, Cocoa, Rolly, Timmy and Groo. Do come and see us at the Bermondsey Street Festival and help us chose the 2020 stars."