The London Cat Clinic is able to provide all the services required if you would like to obtain a Passport, allowing your cat to travel with you between the UK and the

EU or non-EU listed country
In recent years the procedures to make your cat ready to travel have become a lot easier.
Provided your cat is more than 12 weeks of age what needs to be done is in the order below:
1) Your cat must have a readable microchip implanted.
2) They must have a rabies vaccination followed by a 21 day waiting period after which they are able to enter the EU and re-enter the UK
3) The passport containing all relevant details will be issued by our Official Veterinarian within 7 days of the vaccination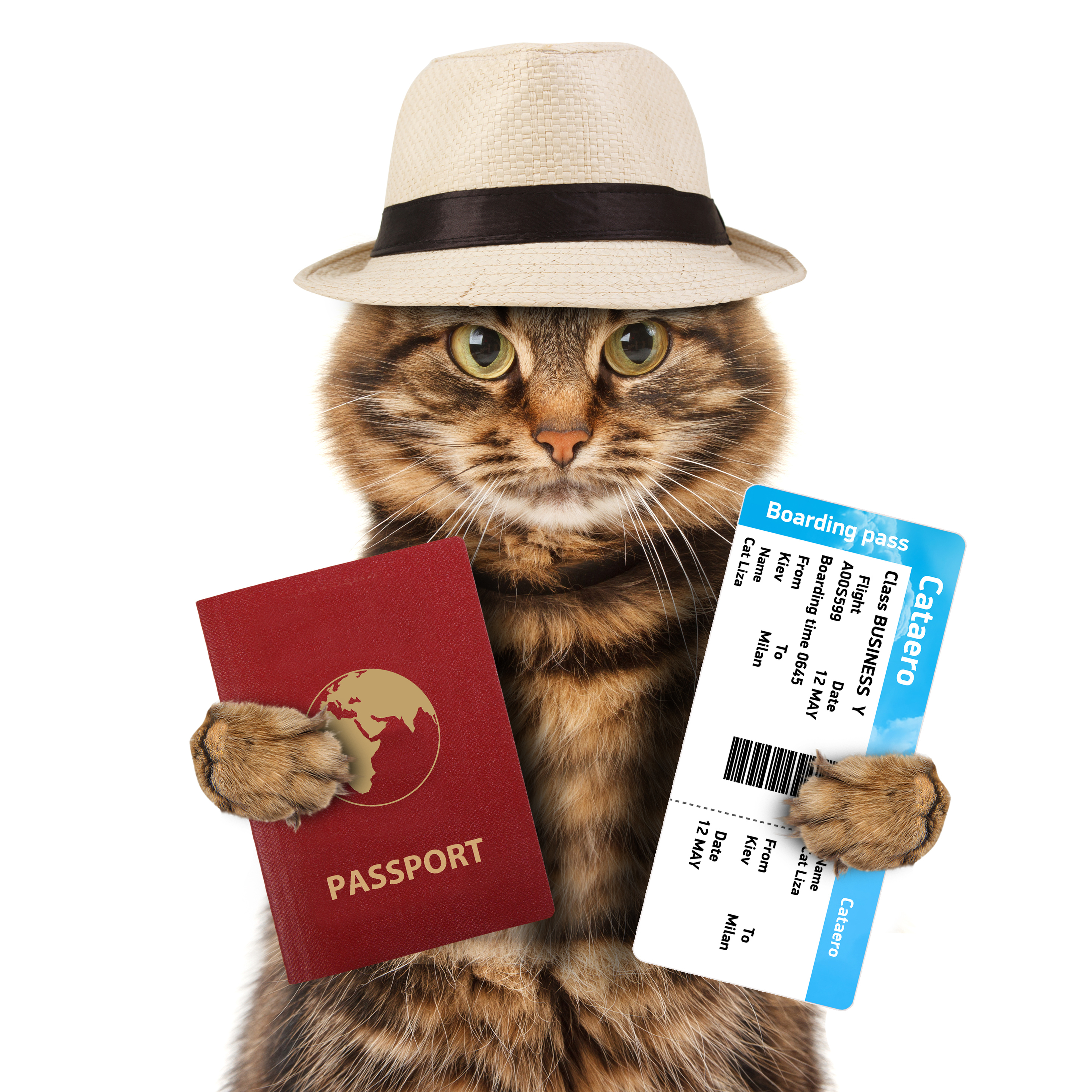 Your cat must enter with an approved transport company on an authorised route
The complete list of requirements and more detailed information on all aspects of the scheme including travelling to and from unlisted countries can be found on Gov.uk
While we will do everything we can to help, it is entirely the responsibility of the client to ensure that all the requirements are completed correctly and at the appropriate time.
Before starting out on your travels with your cat, it is a good idea to consider how the stress associated with transport and change of environment will affect that particular individual. For short holidays abroad we recommend your cat remains in the comfort of familiar surroundings with a loved carer. For longer trips or relocation, we can advise you on techniques and ideas that may improve the experience of both the nervous and seasoned traveller and their owner.
For general advice on getting your cat used to the carrier check here.
Remember to keep flea, tick and worm control current throughout your time abroad. Enhanced treatments may be required depending on your location and we can advise you on this prior to your trip.
If you would like to book an appointment, please call The London Cat Clinic 0203 740 1112 or book online here.